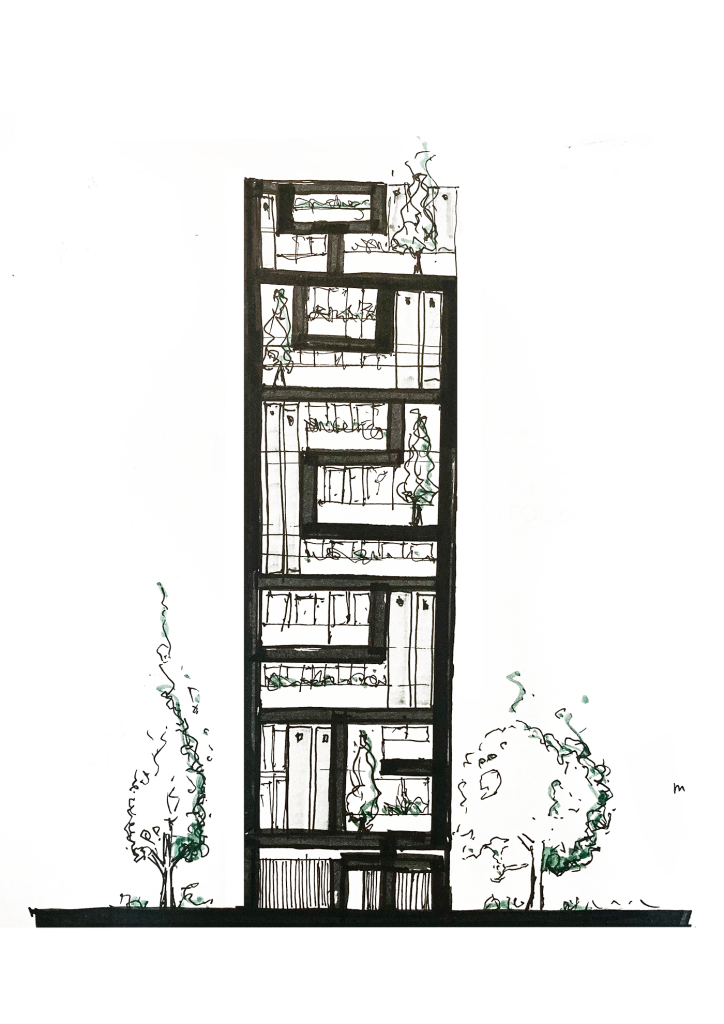 Karen Residential Tower is located on West Motahari Street and in Kianpars area of Ahvaz. The proximity of the building to Wahhabi Street as well as the privileged location of the building make the building distinctive. The basement and ground floors are intended for parking units (including 2 parking spaces per unit). The lobby of the tower, whose entrance is suspended on the water, is also located on the ground floor, and access to elevators with separate lobbies is possible on all floors.
The joints of the complex are located on the first and second floors with an approximate height of 4 meters. There is a auditorium on the first floor, which is connected to the lobby space through Wade, as well as a cinema with a capacity of at least 10 people-bar and installation room is located on the first floor. The residential units of the tower starting from the third floor include 4 units with an approximate area of 207 square meters with three bedrooms – three units with an approximate area of 209 with four bedrooms and a duplex unit with an approximate area of 340 square meters in the upper floors. The design of taraz tower façade is a combination of concrete, stone, glass with maximum view efforts outwards as well as special importance to the terrace.Insert
Also, it has been tried to inject more dynamics into the façade using slab stones in the building as vertical elements. Due to the placement of the hot and cold kitchen in front of the building, the possibility of lighting for both is provided.
Architect:
Mehrdad Esmaeilian
Design assistance :
Izadi- homaei- etemadi
related projects