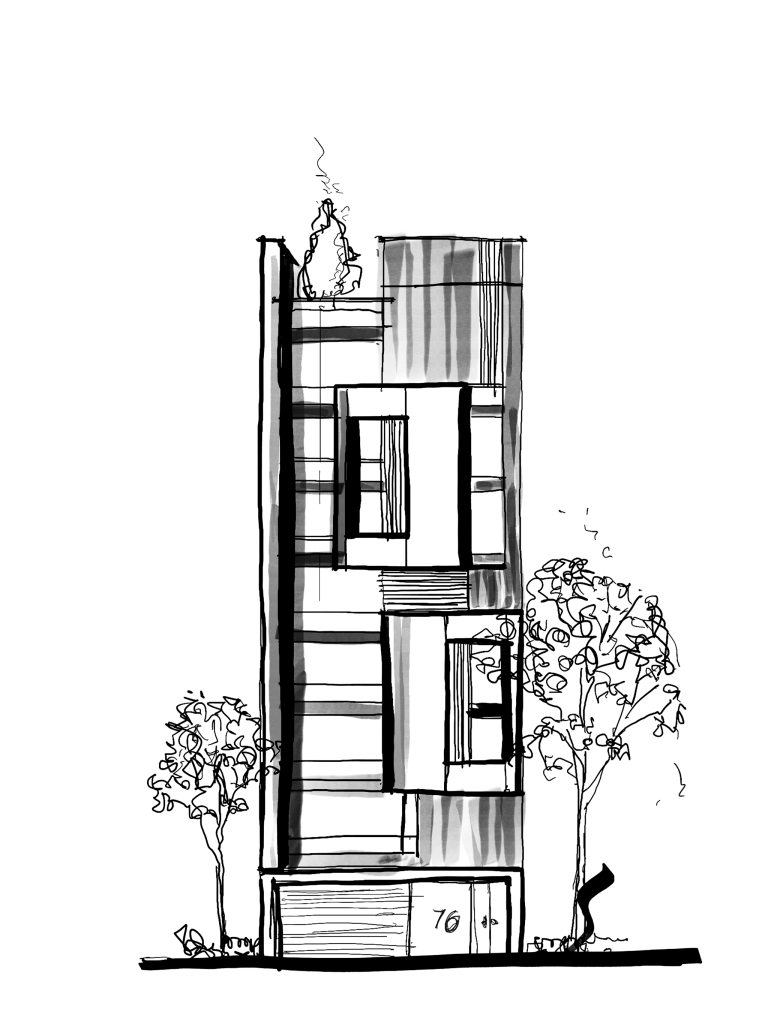 This residential complex is located on an area of 245 meters in Amaniyeh area of Ahvaz and includes two

 floors of parking and joints – 7 floors as asingle unit and one floor is designed as penthouse. In the design of the façade and according to the form of more plan, efforts have been made tomaximize the view of the outdoor space (white bridge).

Also, in the façade, while combining white stone and gray concrete design, efforts have been made to create visual balance and at the same timedirect the viewer's eyes upwards, due to the location of the building and the color combination considered in the façade, this combination has beencontinued in the interior design of the shared spaces as well as residential units with another color and smell.

In the design of the private hall and kitchen, non-dense materials with gray color are used and in the TV part, these movements are combined withslab stones and the shelf under the TV.

Due to the placement of the gym in the basement in its interior design, it has been tried to provide a more pleasant atmosphere for the residents touse using mirrors and glass. In the lobby section, due to the presence of stairs and height disturbances using black slabs filled with linear lights, adifferent space has been seen.

In the interior design for the separation of private and public halls, arched surface disturbances have been used and at the end it is combined withthe entrance garden to define better entrance for the apartment, the separation of public and private spaces in the unit is better.
Architect:
Mehrdad Esmaeilian
related projects