The project was designed in this complex within 5 months and was rebuilt by experts of the project, the area of the project is 300 meters and its infrastructure is in two floors and about 350 meters. Due to the shape of the building before the renovation and the limitations on the portering of the walls and also the economic conditions of the design of the complex began.
In the spatial layout of this center, the beauty sections of the dressing room – service – reception – buffet – nail leline – color line – pedicure line -keratin line with dependent sections – echocardiology and shaving sections on the ground floor and skin sections – eyelashes and tattoos and linemakeup are located on the first floor.
Considering that the main axis of the employer was the nail line, for this reason, 7 tables with the capacity of 21 nails were linearly embedded and in its order there are 4 pedicures that are distinguished by the events on the wall, platform and color.
In the service section, there are washing- service and cloakroom spaces with coffee shops and in order to create better circulation, it is located atthe beginning of the designed space. Keratin and paint are located next to the end skylight of the building due to the need for separate anddistinctive ventilation so that the ventilation machines are more efficient. This part is separated from the main hall with glass and its material ismade of ceramic 30*30. The head of the complex's shores are also located in this space.
Access to the top floor is done through a double-arm staircase decorated with lots of chandeliers in the form of clouds and the wall facing it isdecorated with paint and plasterboard. The color room of this complex with the capacity of two beds is available immediately after the staircase andis located next to the eyelashes and tattoos online as well as the makeup line. In the design of the façade, two squares are combined, which in theindoctrination of stability and the definition of input also reflects the dynamics and movement and progress upwards.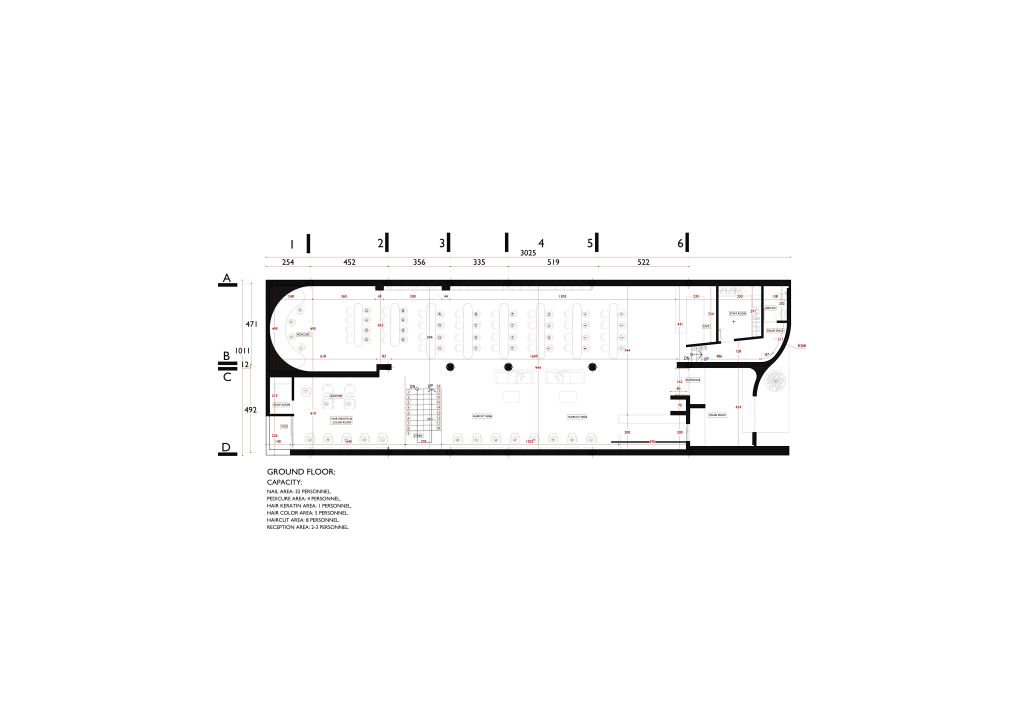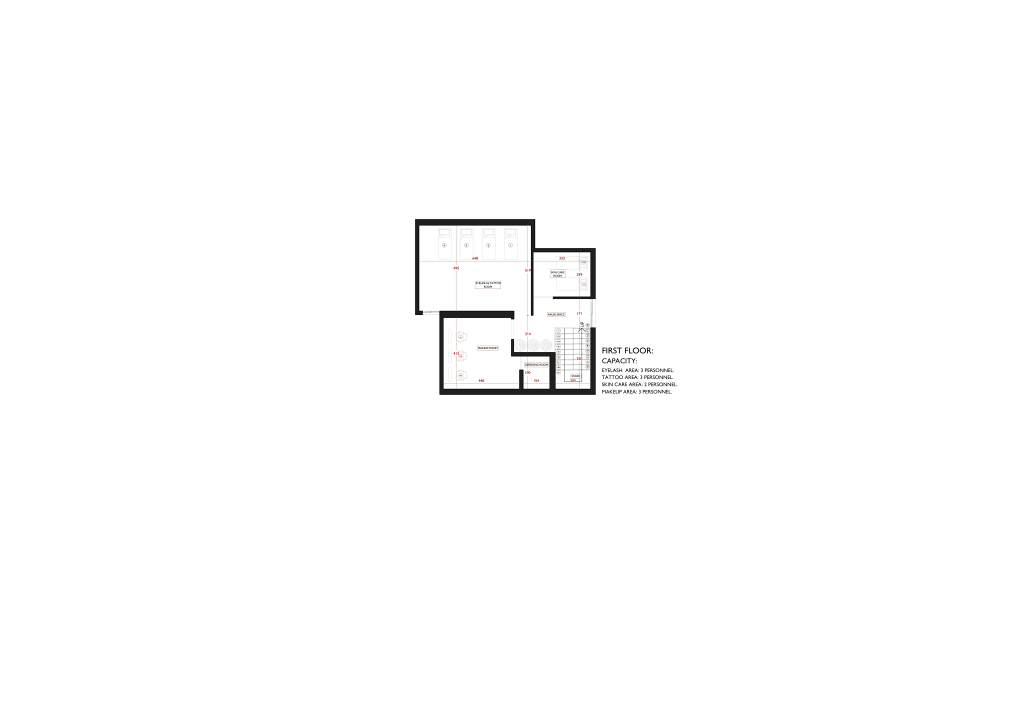 related projects