Balcony and terrace furniture
Most of today's apartments are allocated to the balcony to create a cozy space, a portion of the apartment space is allocated to the balcony, and these places can be appropriate for the family" s leisure and leisure.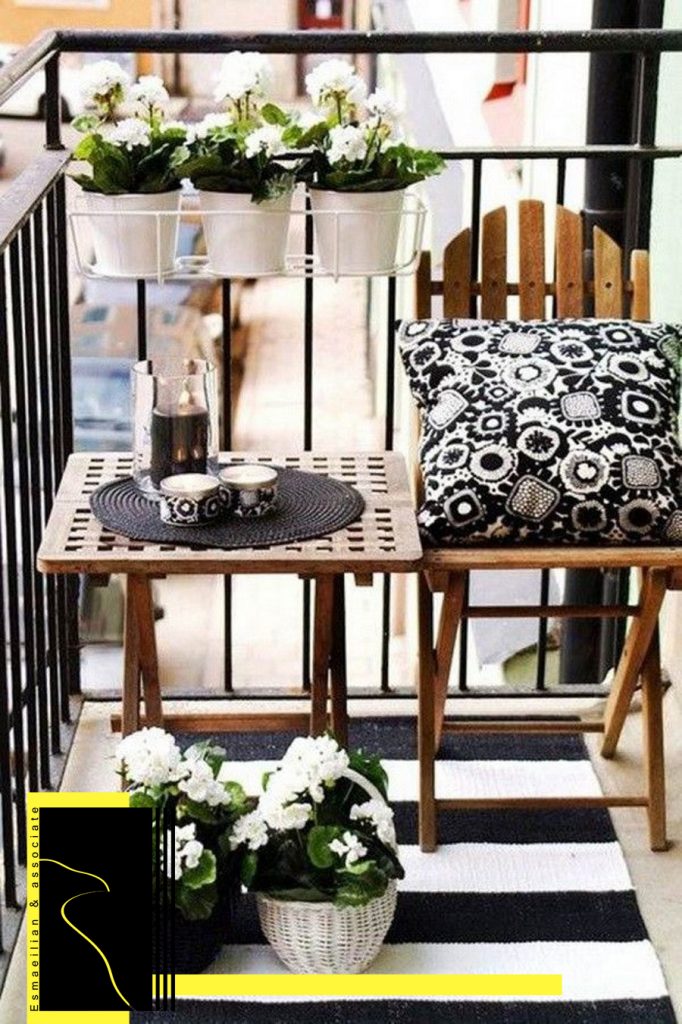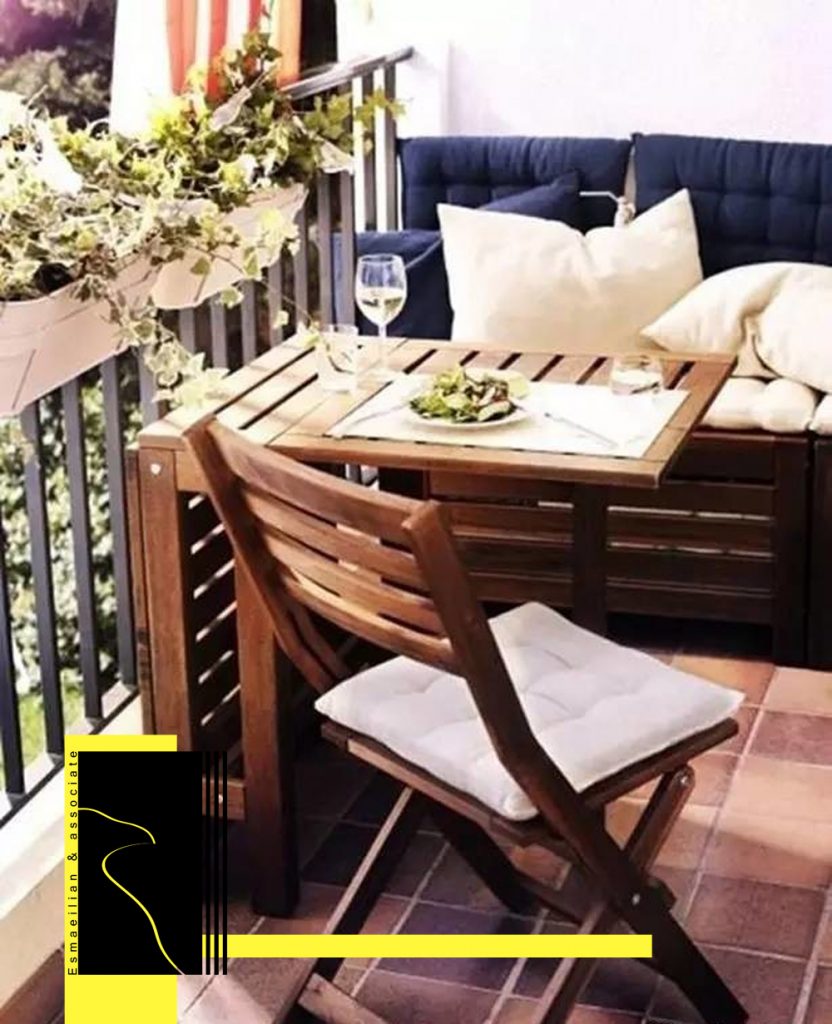 Following are some of the furniture used in this space:
Desks and chairs
garden furniture is the best kind of furniture in open space. This kind of furniture and furniture are designed and built so that it is resistant to wind, rain, snow and sun. Considering that the balcony is also partially open, exposed to heat and heat and atmospheric changes. The best table and chair for the balcony are all kinds of waterproof straw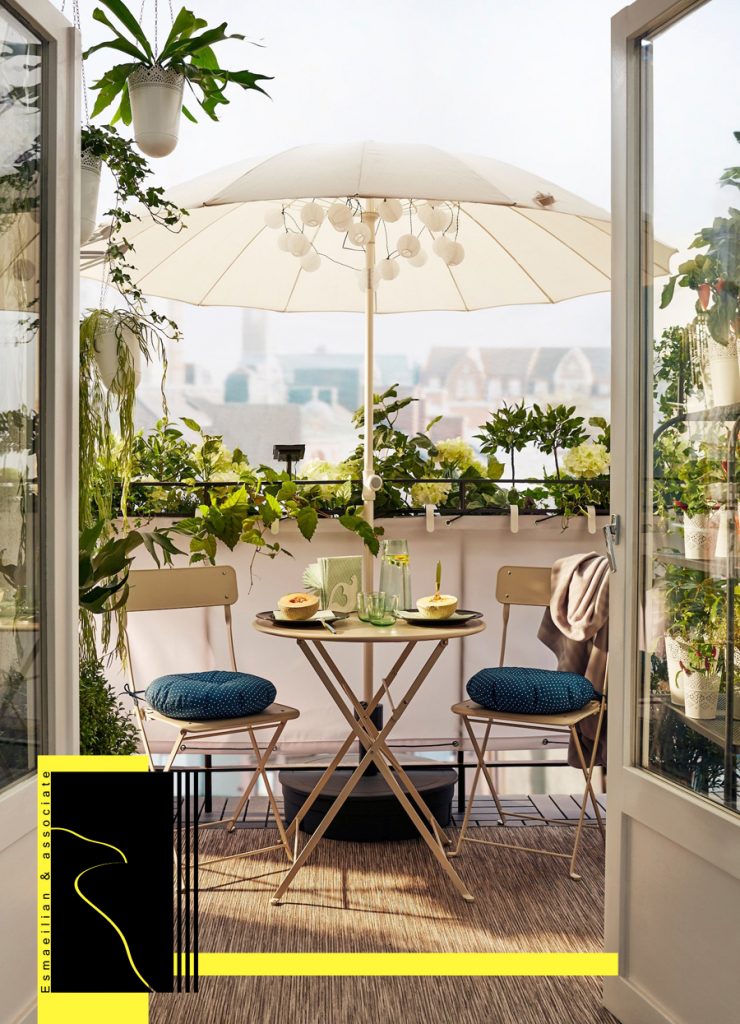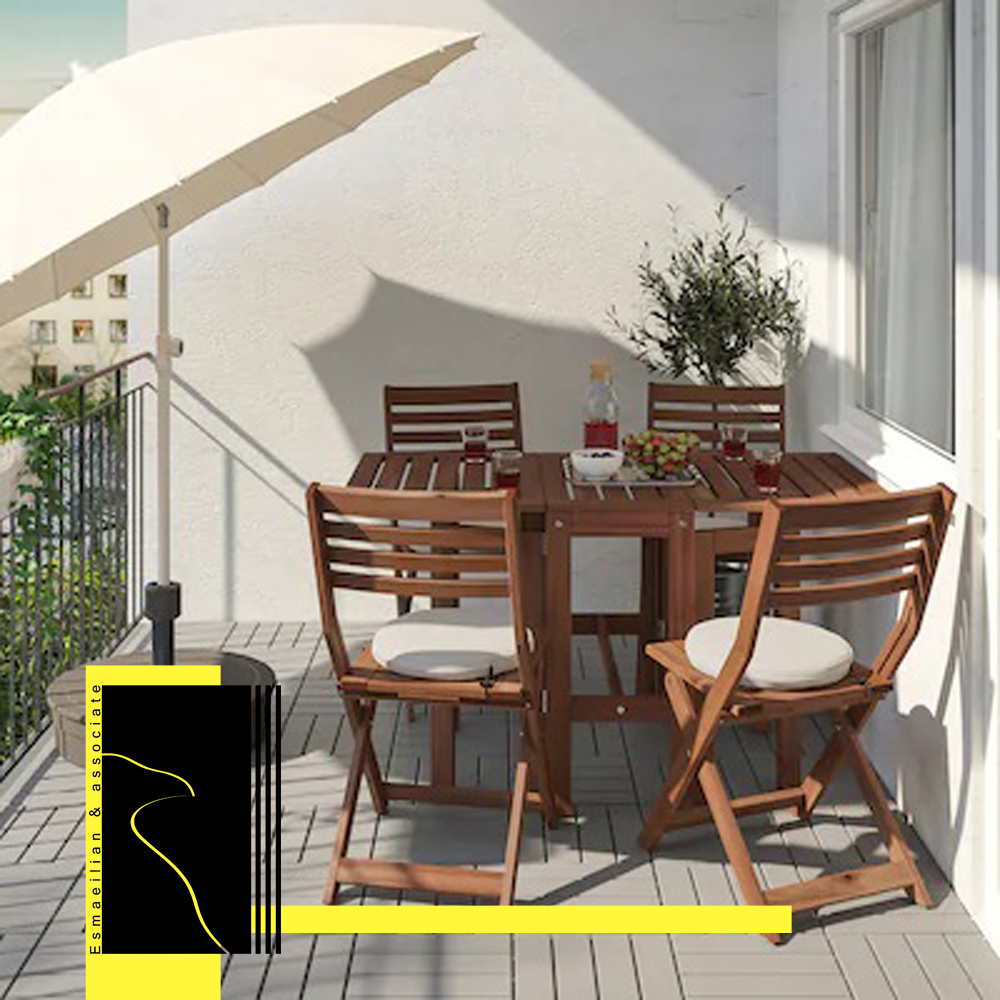 The flower and the plant,
One of the most important elements that helps in the beauty and beauty of the small balcony is the use of the plant. With respect to the size of the balcony and the terrace, you can use a few small pots, the flower – box with tall plants to create a confinement or consider a number of car plants to green the balcony wall. One of the work that helps attract the opinions of people and the green of the balcony is to use the green wall fitted with the balcony space, besides putting the plant to the balcony does not occupy space on the floor.
Barbecue:
Having a barbecue on the porch and the balcony is a unique possibility. It is best to set the balcony and balcony decoration with respect to the barbecue location. In addition to cooking, the barbecue can cause heat imbalance in the air and make friends gather.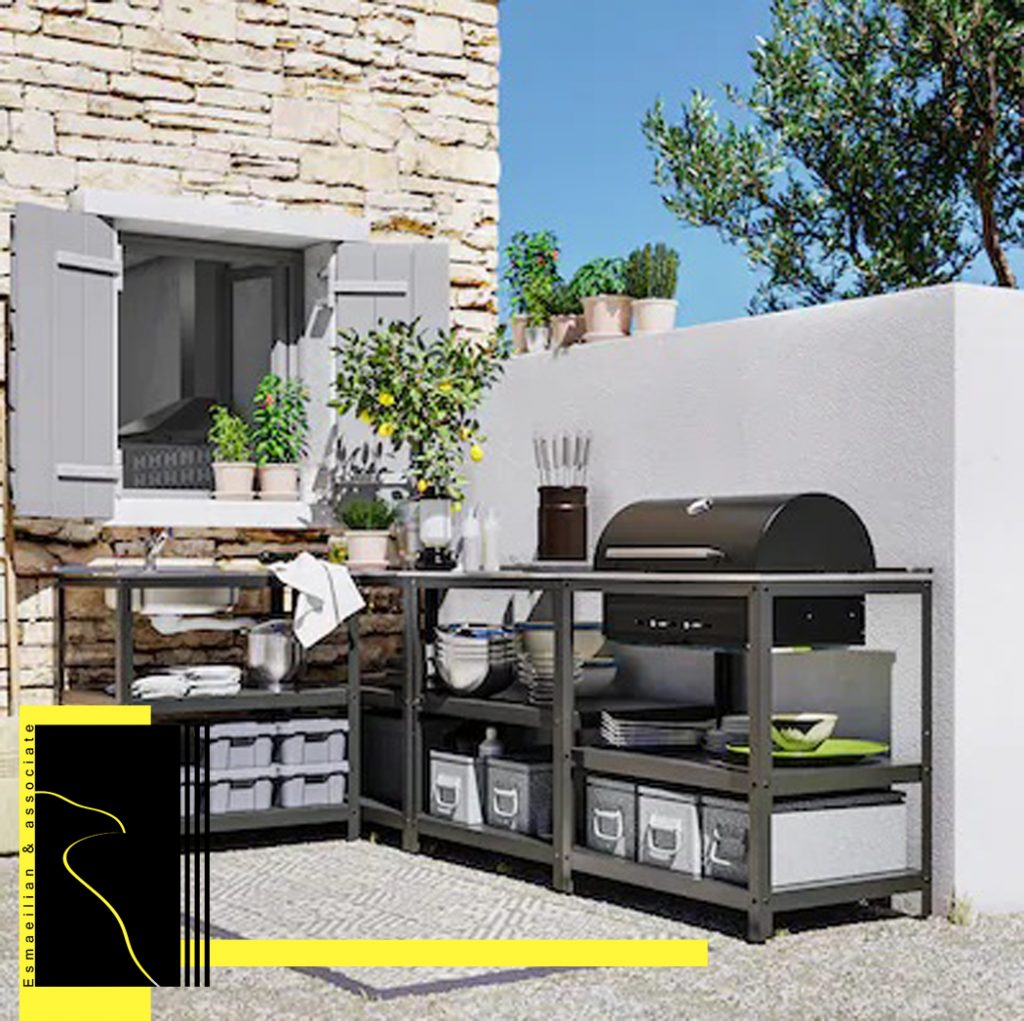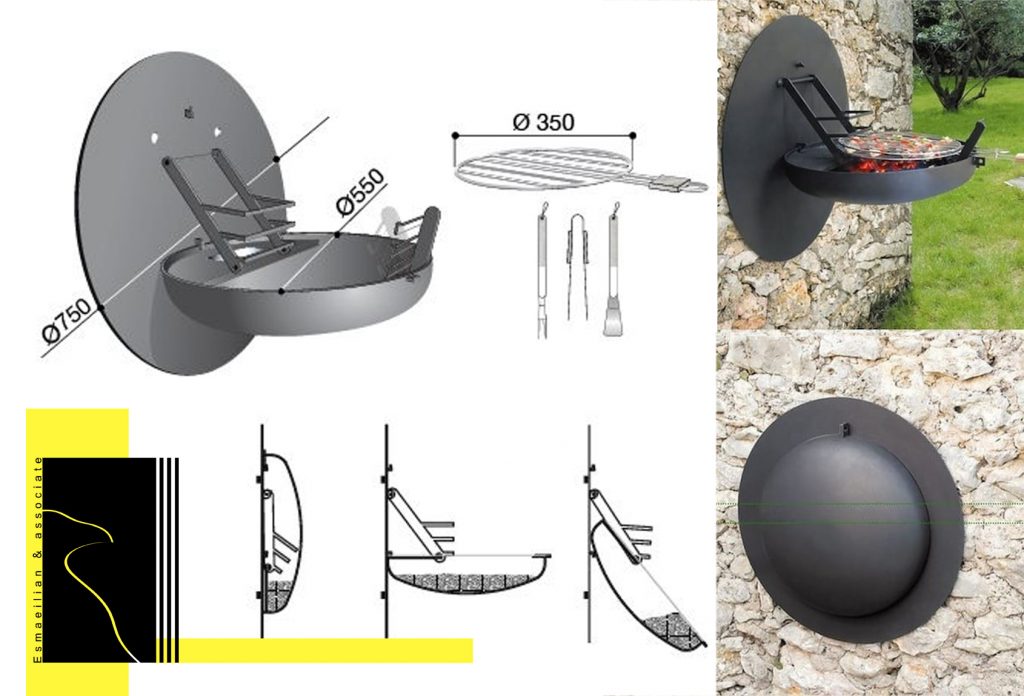 Cushions:
By placing the cushion on the balcony, you create a warm space that will show the balcony, like the rest of the interior, is a part of the house.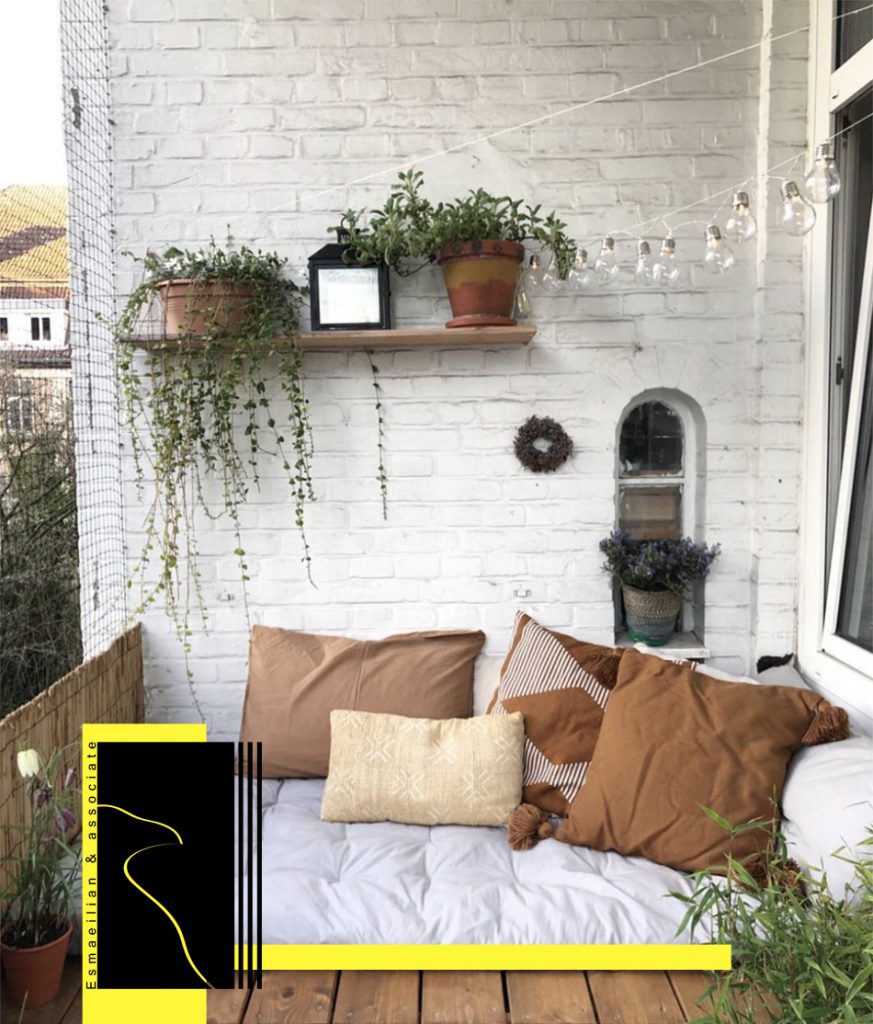 Accessory:
Accessories such as decorative lanterns, ceiling swings, small bookshelves, small pet houses, and balconies and terraces are common.
Installations:
According to the architectural designs of today's architecture, flats are turned into a place to set the water cooler or the equipment of the hot water heaters and air conditioners. It is best to design and layout the balcony so that the facility is covered with elements of the environment design.