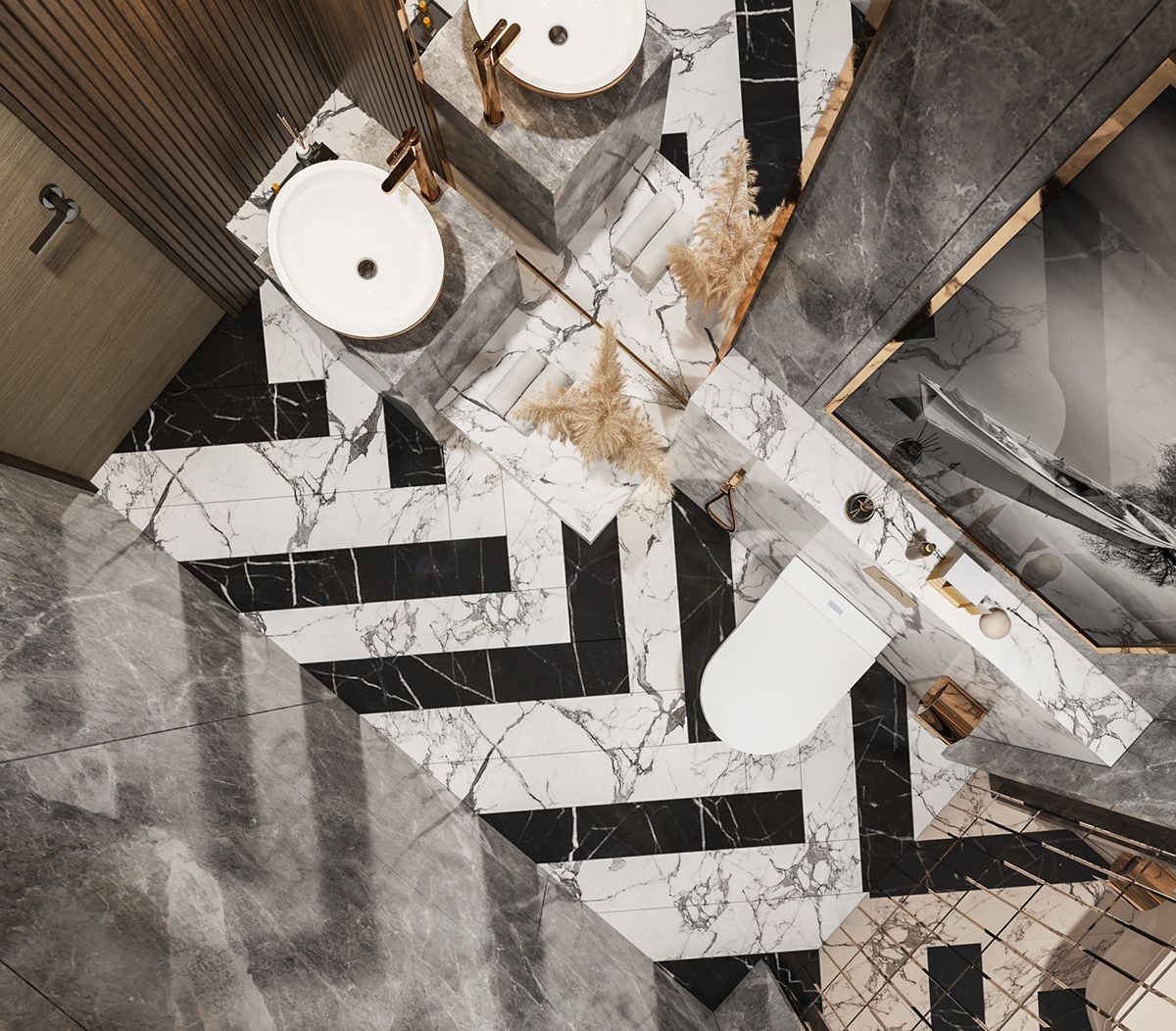 Bathroom flooring and service
Below you will get acquainted with new types of bathroom and toilet flooring
Stone flooring
For a luxurious look, certainly no stone can compete with marble. But when we want to use it for bathroom and toilet flooring, we have to consider its drawbacks. Marble removes scratches and bumps more easily than other stones. In addition, it is a porous material and some cleaning materials may penetrate into the stone and damage it. Therefore, you should choose your cleaning materials carefully. The last case is the high price of marble compared to other materials such as tiles, ceramics and even wood.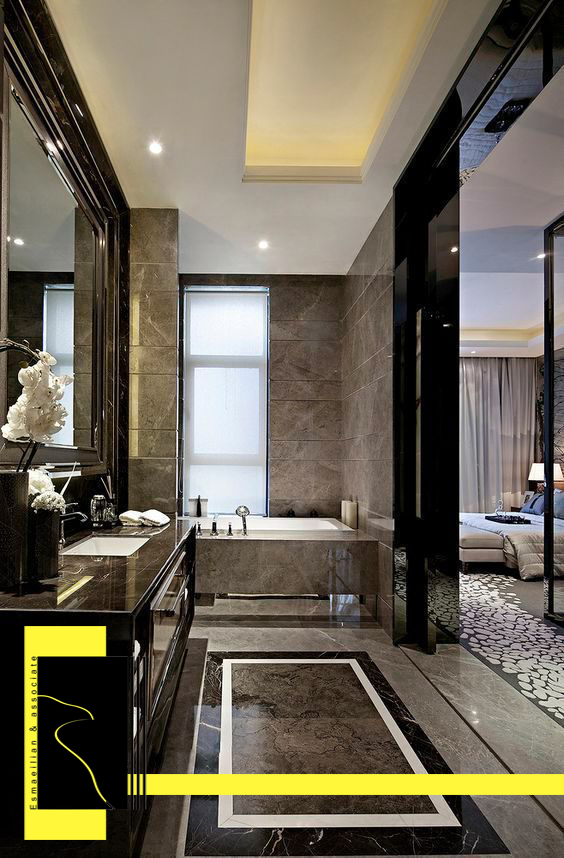 Wood flooring
Since no one expects wooden flooring in the bathroom and toilet, many guests will definitely be surprised to see it. Wood, like other materials, is graded, some are better than others, for example, teak wood contains a type of gum that makes it completely resistant to water. Of course, in any case, the water drainage system of the bathroom floor should be such that all the water comes out of the bathroom floor to the last drop to minimize the amount of possible damage. We should also pay attention to the important point that for many years, various types of cooling and preserving oils have been marketed to increase the life of wood types, many of which, if used correctly on wood, can extend the life of wood for Increase several years.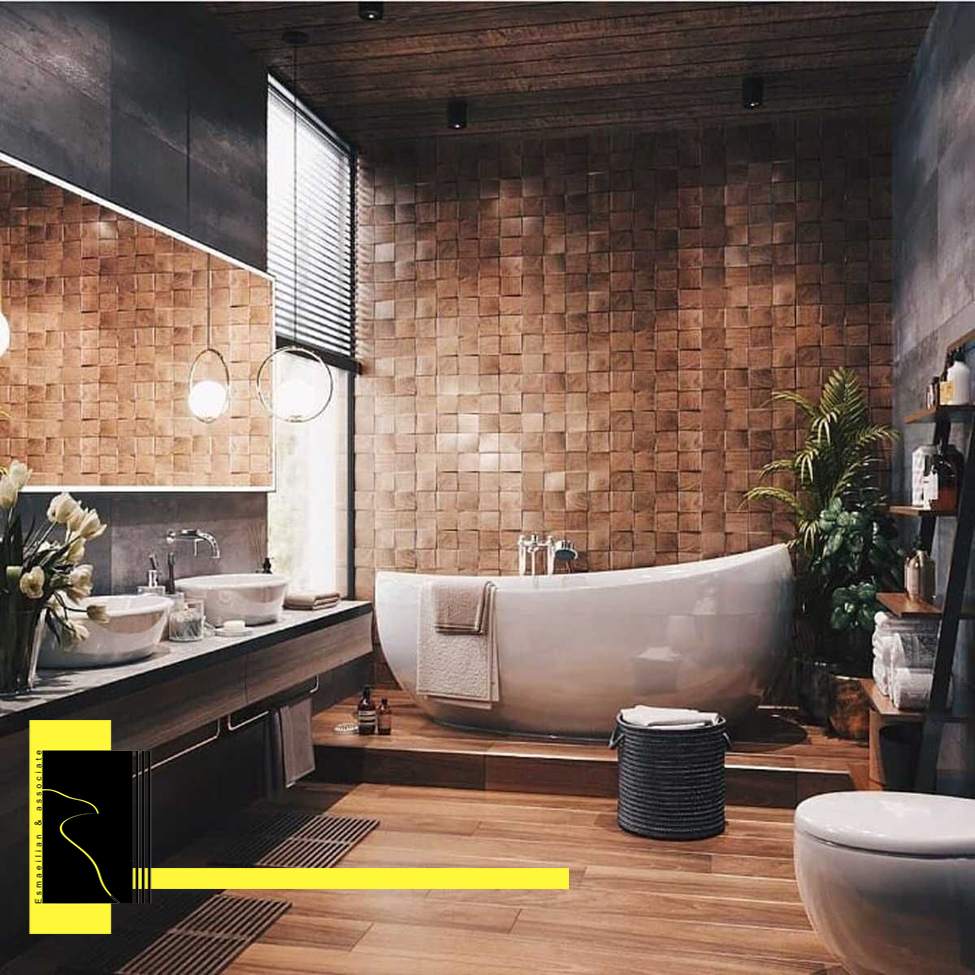 Laminate flooring
Surprisingly, laminate flooring is a better choice than hardwood flooring for bathrooms and toilets. Laminate flooring is actually a resin impregnated sheet that has wood chips in its surface structure. The surface of the laminate is actually an image of oak, cherry, slate, marble or any other wood or stone.
Laminate can be a good choice for bathroom and toilet flooring if precautions are taken to protect the wood base from moisture.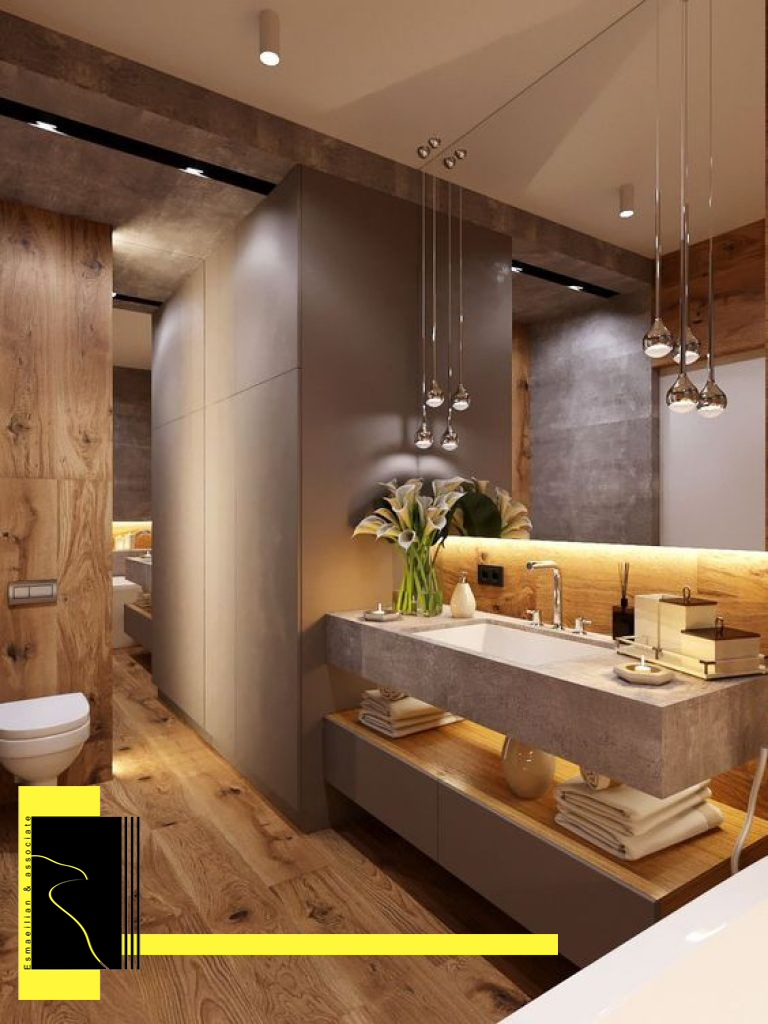 Vinyl flooring sheets, boards or tiles
Vinyl flooring with a beautiful and fully functional appearance has been one of the most suitable options for bathroom and toilet flooring for decades. If there is a lot of water in your space, such as a children's bathroom or laundry room, using vinyl sheets is a good option. Because it is large in size and has no seams in it, it can be used as a piece in small bathrooms.Luxury vinyl siding is a popular choice for people looking for a chic flooring. This type of vinyl flooring has dimensions of approximately 12 cm in width and 120 cm in length. Most people will be able to install vinyl flooring themselves, and they are also very popular because they are so versatile.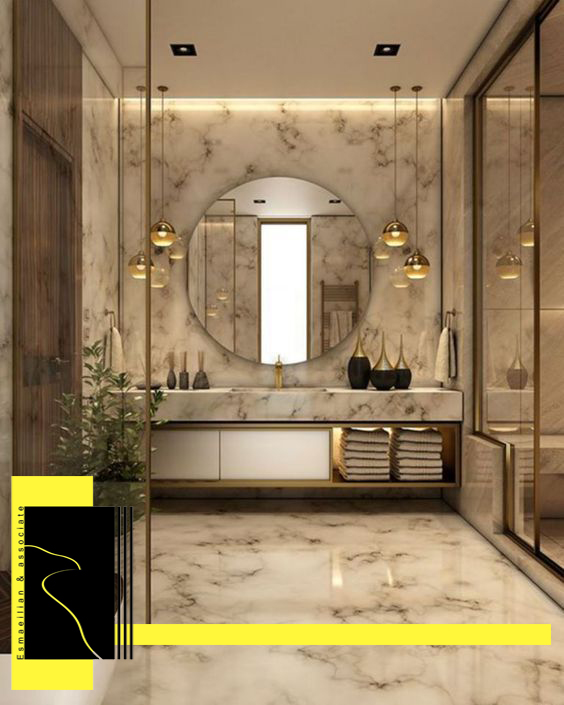 Pebble flooring
A very special model that every viewer will love. Just like wood, pebbles are a great option for people who want to create a calm atmosphere in their bathroom decoration. In addition, they have advantages that other floors do not have, such as anti-slip and that they feel very good under human feet. In terms of appearance, which is clear in the following figures, they are very beautiful and special.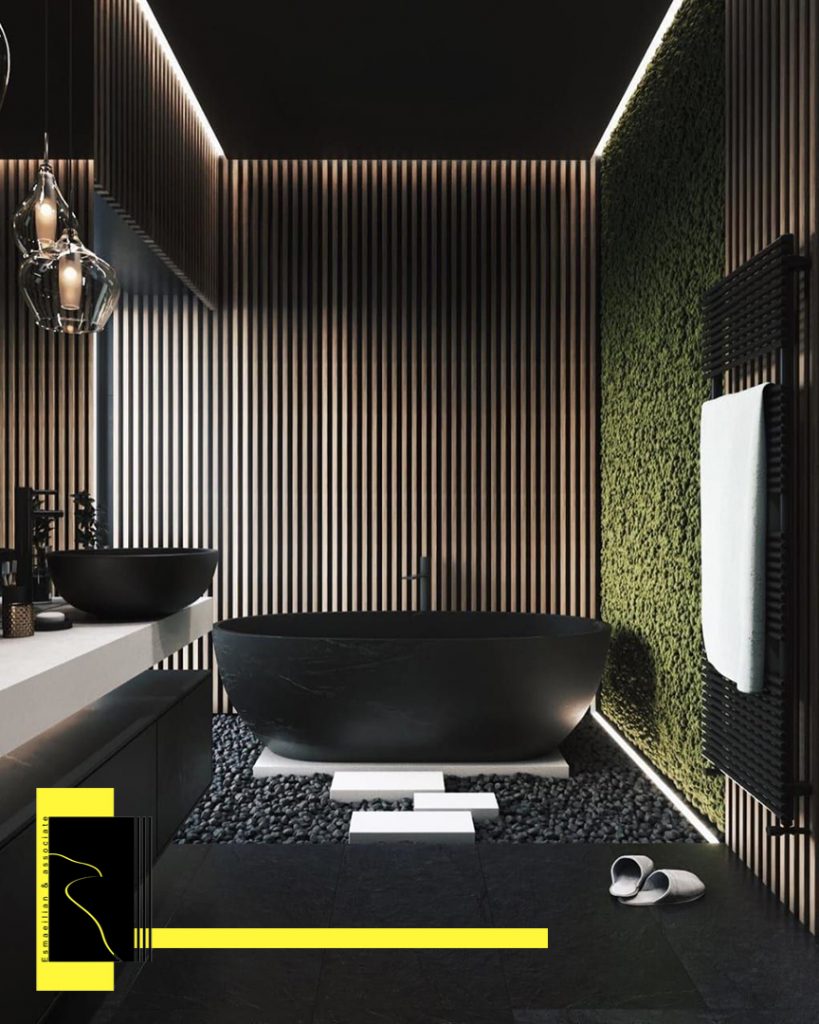 Tile flooring
Tiles have many advantages that cover almost all of their disadvantages. First, the tiles are durable and 100% waterproof, these two factors are enough to make them an ideal choice for many spaces. The great variety of tiles in different shapes, sizes, colors and styles is another great advantage that covers a wide range of tastes. Of course, if there is no special texture on the tile surface and they are smooth and simple, they are very slippery, so always look for textured and uneven models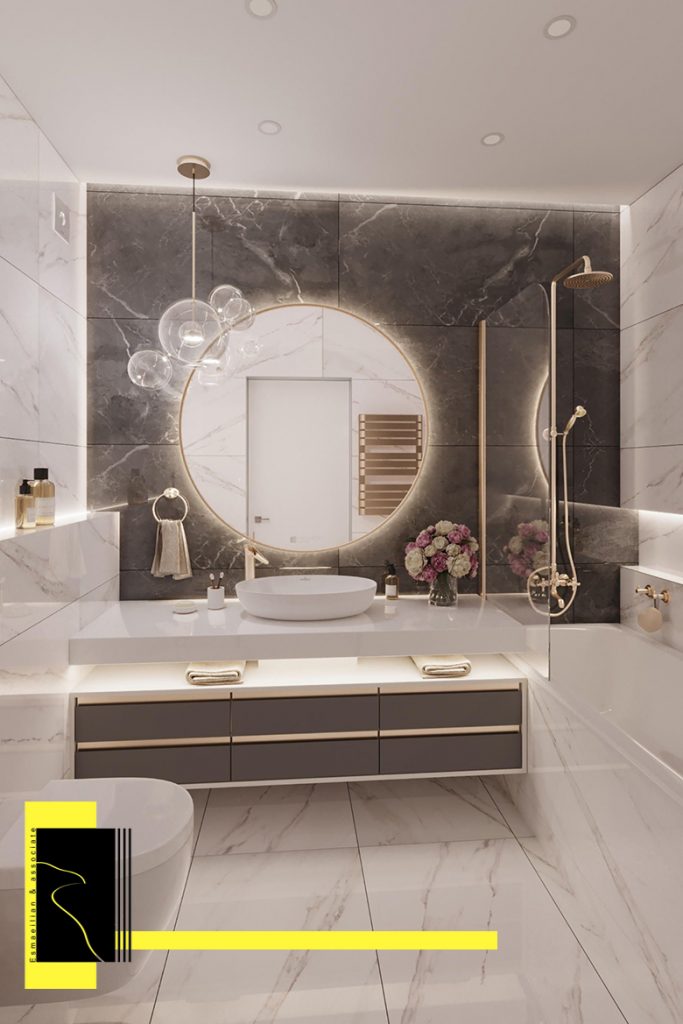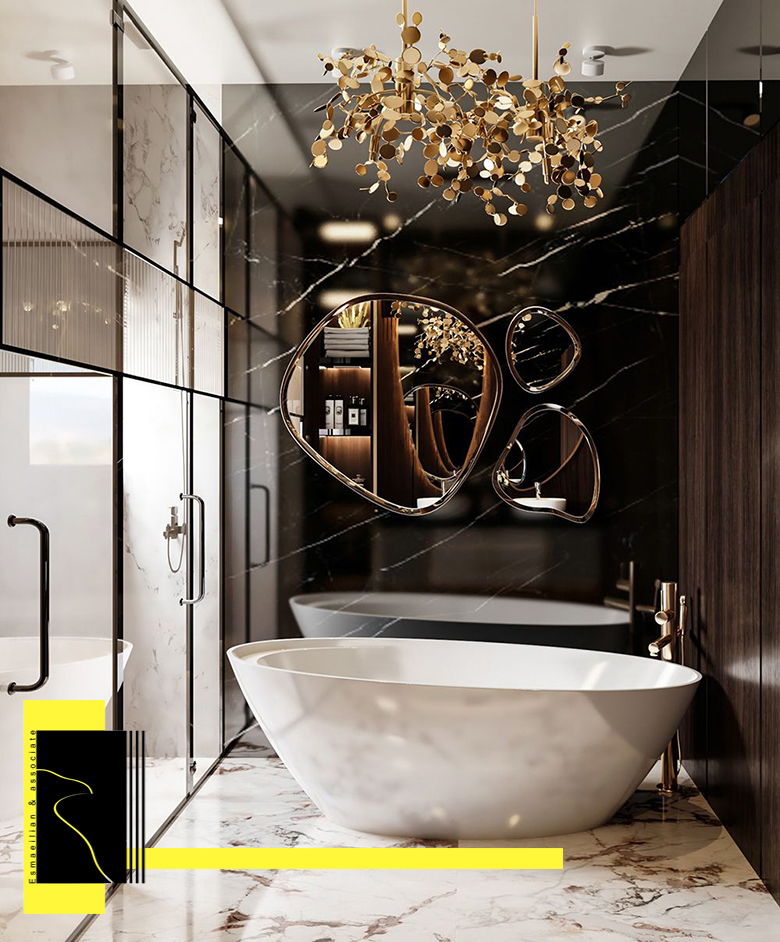 concrete floor
Concrete is a great option for bathroom and toilet flooring. Concrete has many pores and creates high friction with human feet. The presence of large pores means that water can pass through it easily, so to avoid this problem, the floor of the bathroom must be completely insulated. But there are special concretes for use in flooring that have this feature and are completely resistant to water penetration.