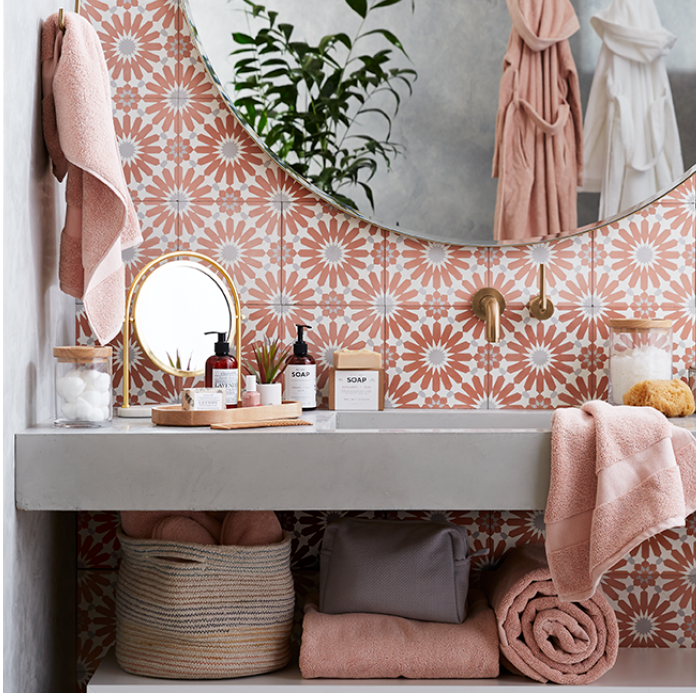 Bathroom & Services layout
In connection with the bathroom and toilet, due to the humidity of the space and in order to prevent the penetration of moisture into the walls and the effects of moisture and humidity, a type of wall covering should be used to prevent the penetration of moisture and moisture into the wall. Wall coverings must be waterproof (they are also referred to as moisture-proof wall panels).
Waterproof wall coverings are made of different materials, the most important of which are tile wall coverings, stone wall coverings, panels made of laminate, PVC, glass wall coverings. Most people prefer it to other types of waterproof wall coverings.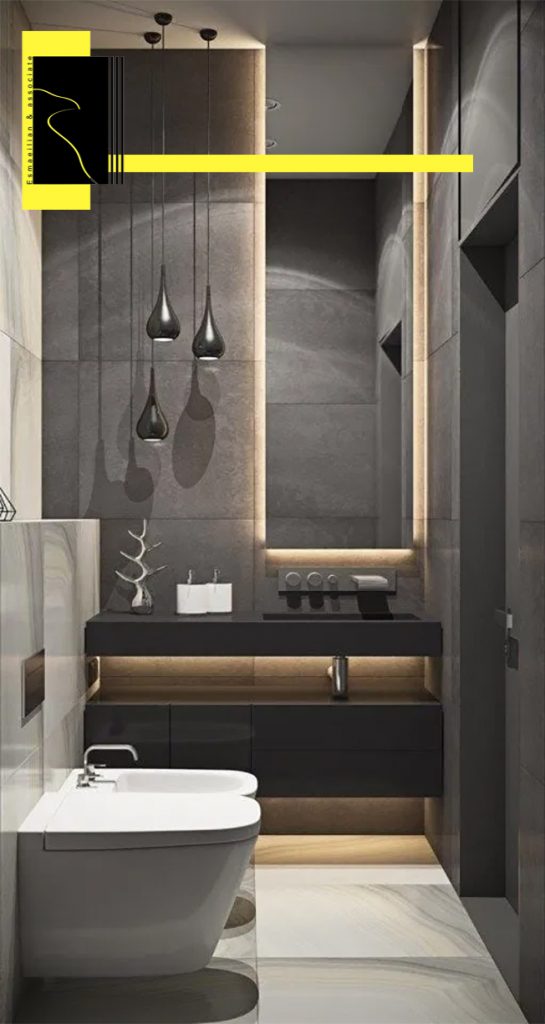 Below we review some common types of materials for covering the walls of toilets and bathrooms:
Tile Layout
Tile is the most popular material used in the construction of the bathroom, so deciding on the right style is a great way to make the bathroom look stunning. First determine what parts of your bathroom you want to tile. Unfortunately, this perspective often causes us to become overwhelmed when it comes to bathroom tiles. A great tip is to buy samples of the bathroom tiles you like, take them home and see what they look like, then bring back the ones you don't want, and this will help you find the best tile color for your bathroom.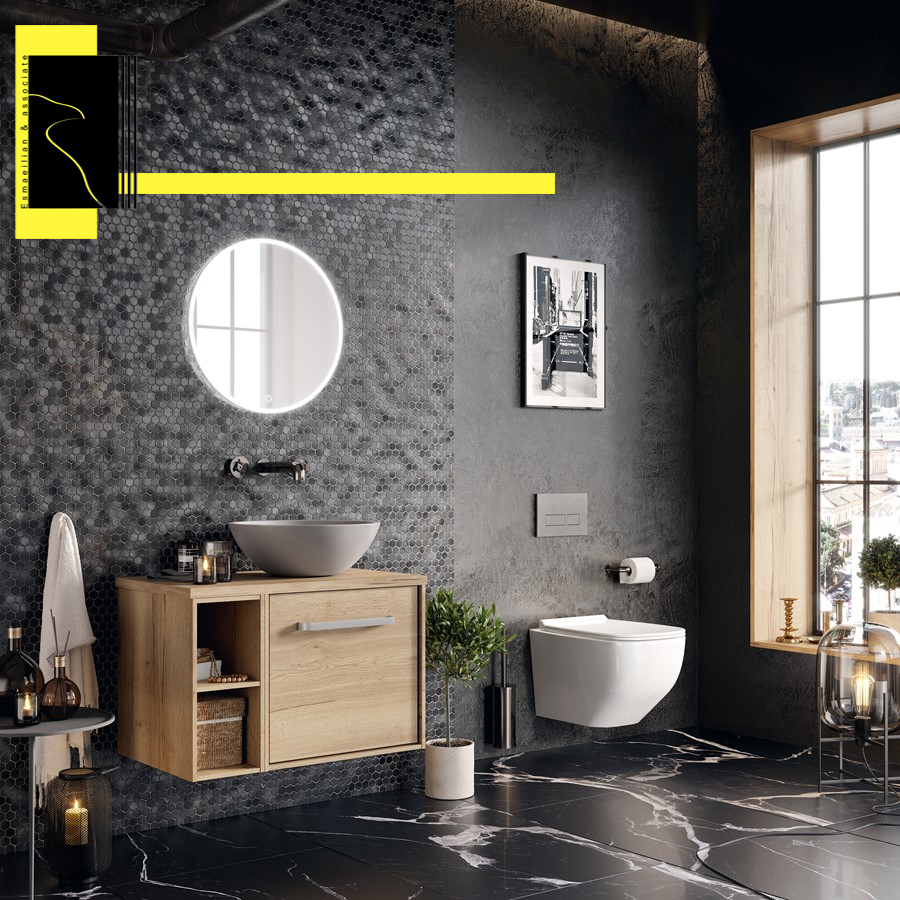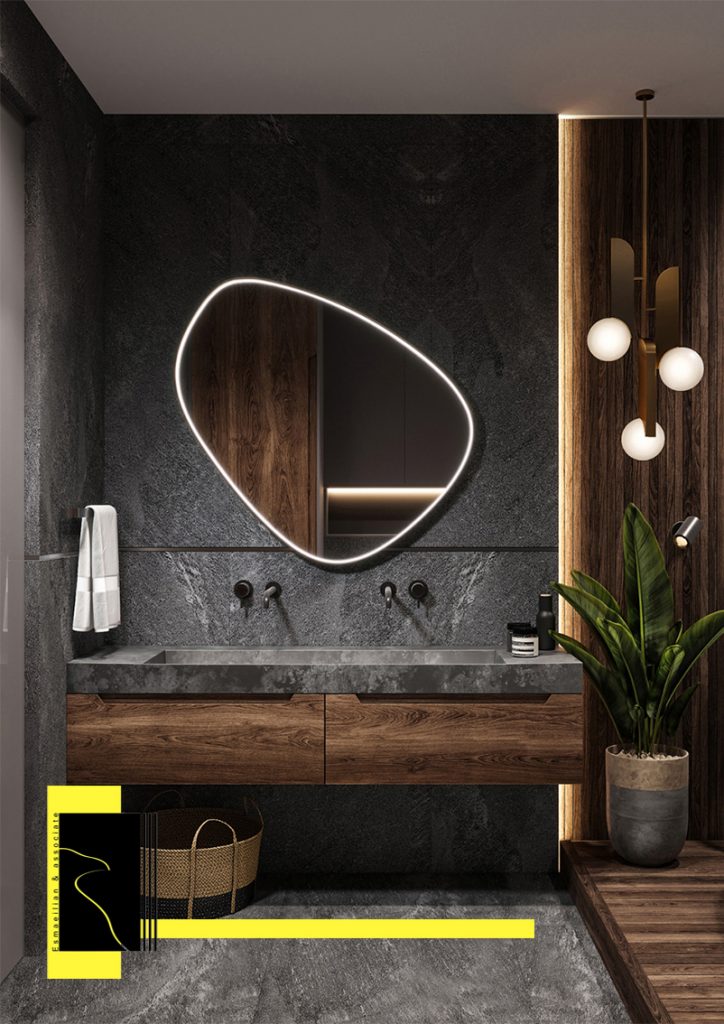 Choosing your tile design varies depending on where you want to go. For example, most modern bathroom floors are made up of plain 30×30, 30×60, 60×60 and 45×45 square / rectangular tiles. It is better to choose your tile material in advance. The most popular materials are bathroom tiles, ceramics, porcelain, marble and glass.
Plastic Layout
One of the types of waterproof wall coverings is plastic sheet wall coverings that are completely waterproof and there is a great variety of colors and models in the market. In other words, using plastic sheet wall covering is one of the simplest and at the same time the cheapest options that can be used to cover the bathroom wall and it has many fans
Stone Layout
The use of stone in the form of tiles and slabs of various types of bathroom wall coverings has recently become popular among construction activists. Marble, hornfels and granite are among the stones used for this purpose. Of course, it goes without saying that river stones in the form of tiles are used a lot to cover the floor and walls of sanitary services and a beautiful design is created. The use of this type of stone for construction helps to preserve natural resources.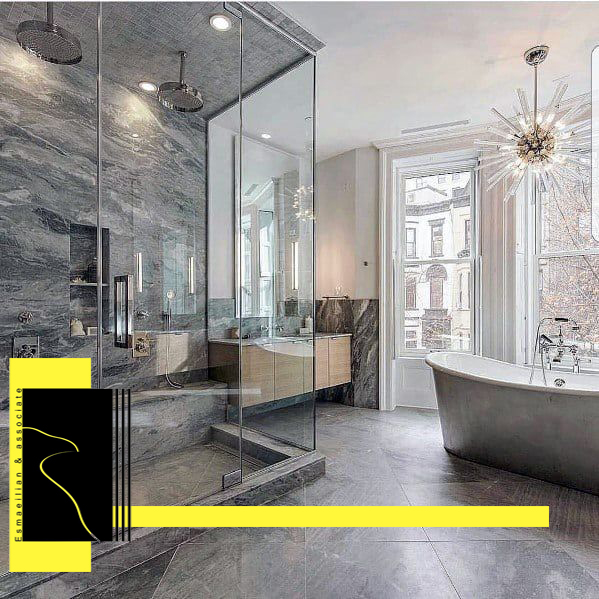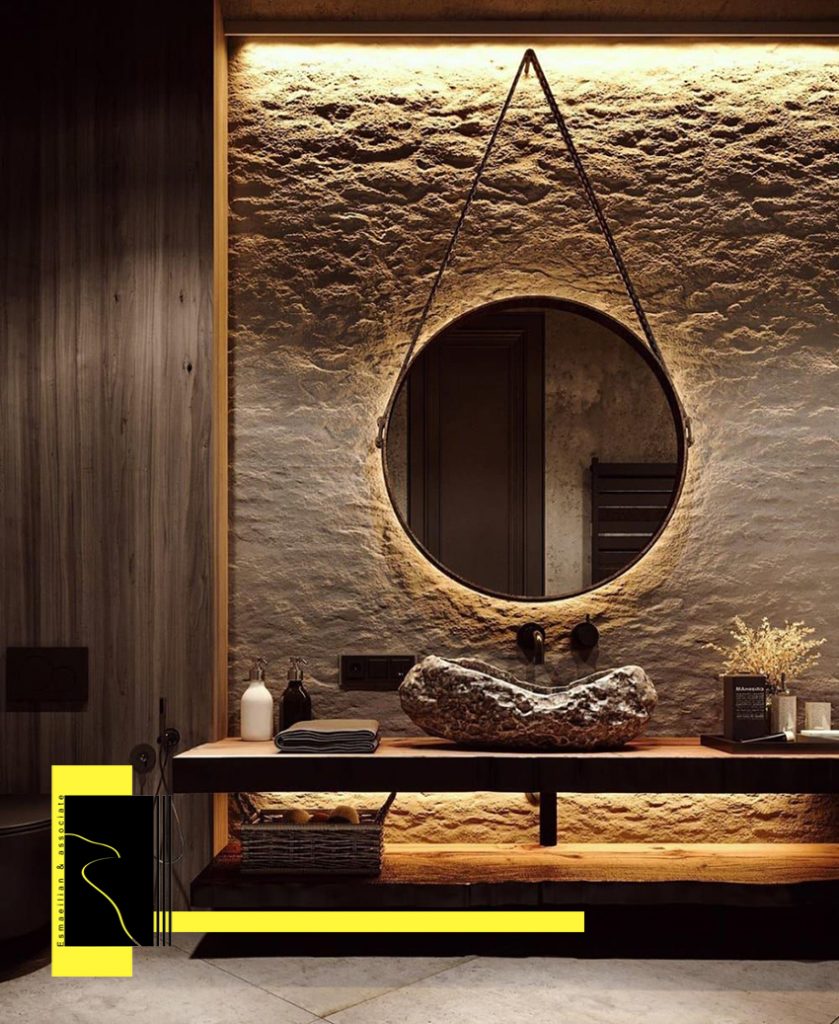 Glazed brick Layout
A tour of traditional public baths and reservoirs reveals that the use of glazed bricks to cover the walls of baths, reservoirs, and damp areas in general was very common. Of course, over time, these materials gave way to tiles and have been used to cover the walls of bathrooms, bathrooms and kitchens for many years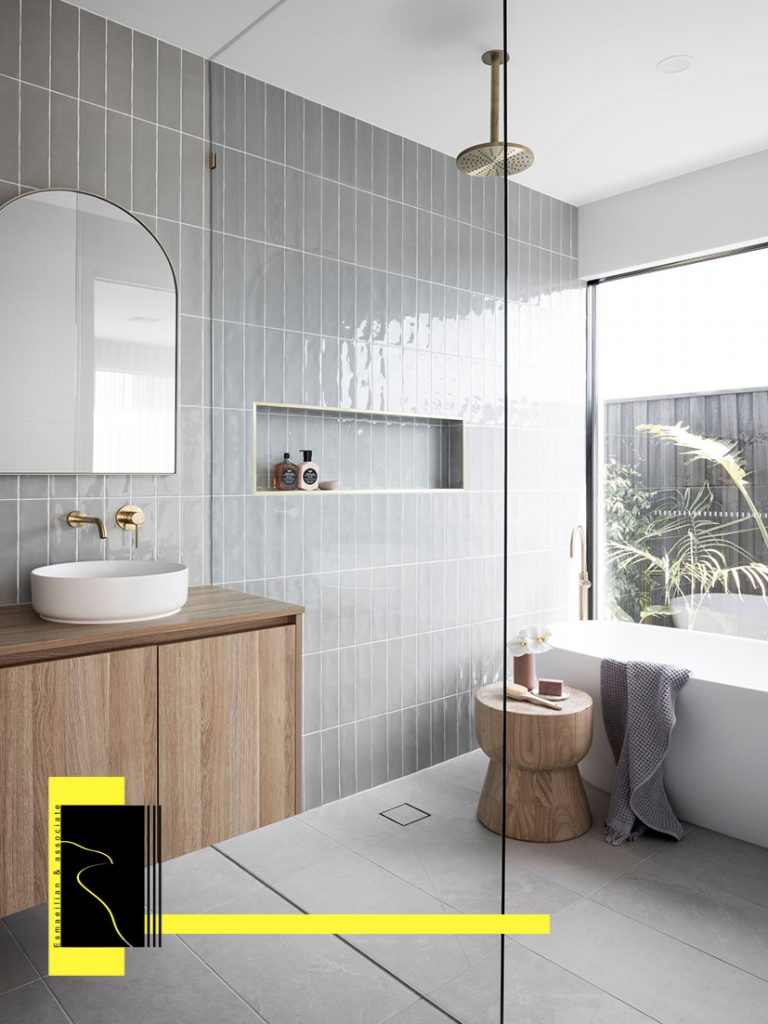 Glass Layout
Another way to waterproof bathroom walls is to use glass wall coverings. Glass is a waterproof material and creates a very cool and beautiful view in the bathroom. Most people use glass as a compartment for a shower or bathtub, but you can also use it as a wall covering for the entire bathroom wall
.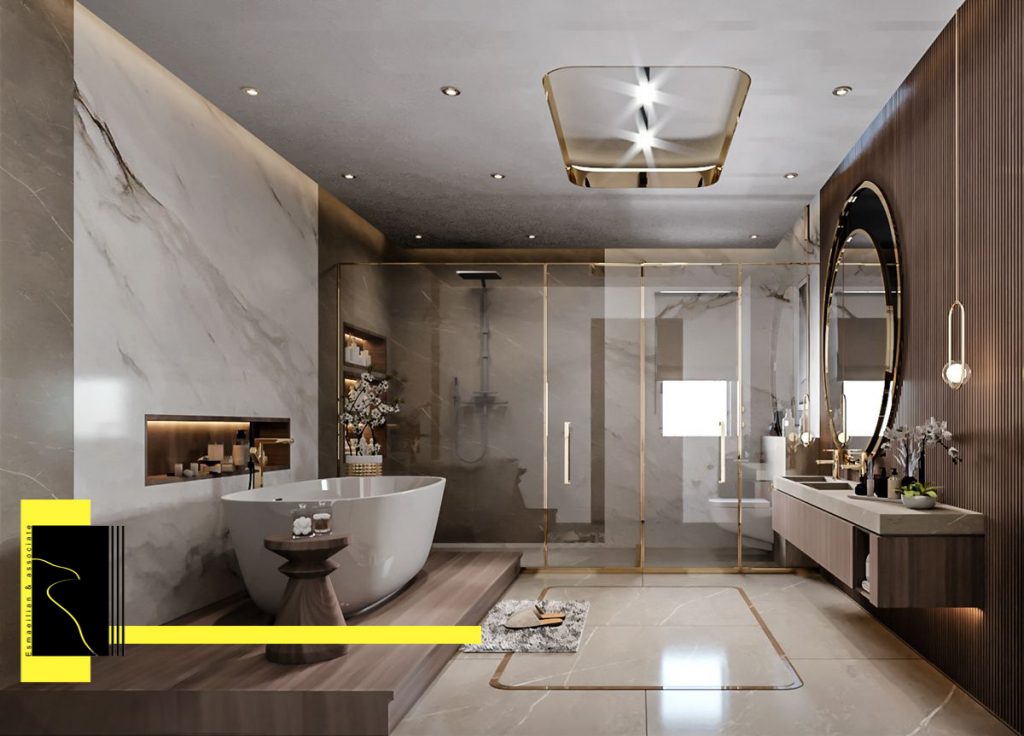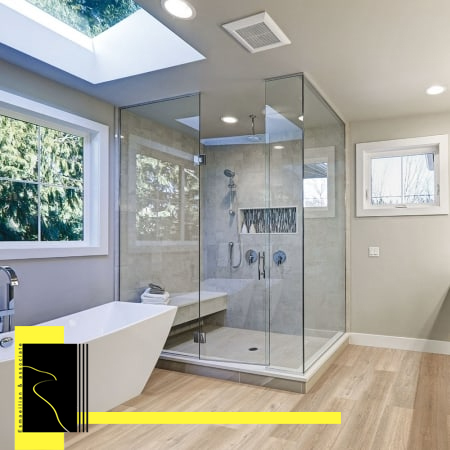 Ceramic Layout
Ceramic is usually the cheapest tile and can be produced to appear in a variety of smooth shapes. Ceramic is usually used for floors and surroundings because it is waterproof. Ceramic is the most diverse tile, because it is available in different colors and it is very easy to use and install. Porcelain is very similar to ceramic, but is usually stronger (not easily shaved) and somewhat shiny. Porcelain dishes are often found in counters, floors and bath environments. Marble has an amazing appearance, it is heavy, usually very expensive, because of its porosity, it is difficult to keep clean and without stains.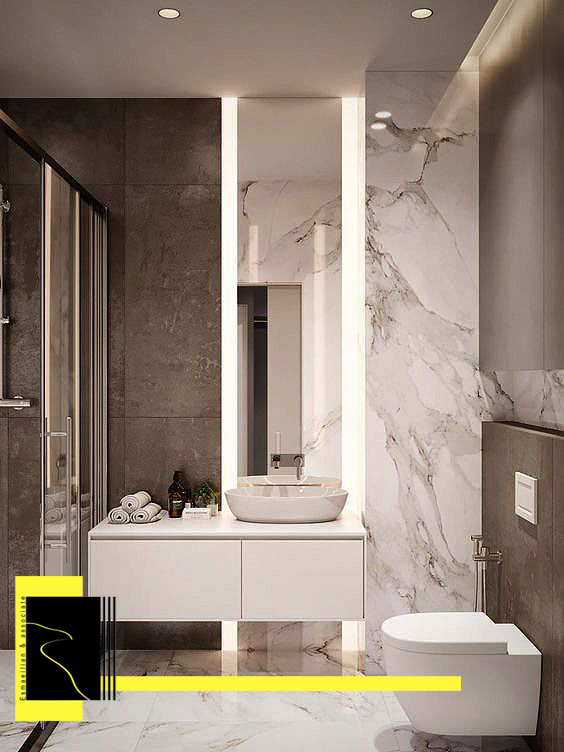 Matching tiles to existing fixtures, cabinets, and current room colors can be challenging, but it is important to choose the best tile color for your bathroom. Sometimes people want everything to fit exactly, while others prefer relative and inaccurate matching. This is your personal priority. Unfortunately, there are no standard rules to follow and choose whatever looks good.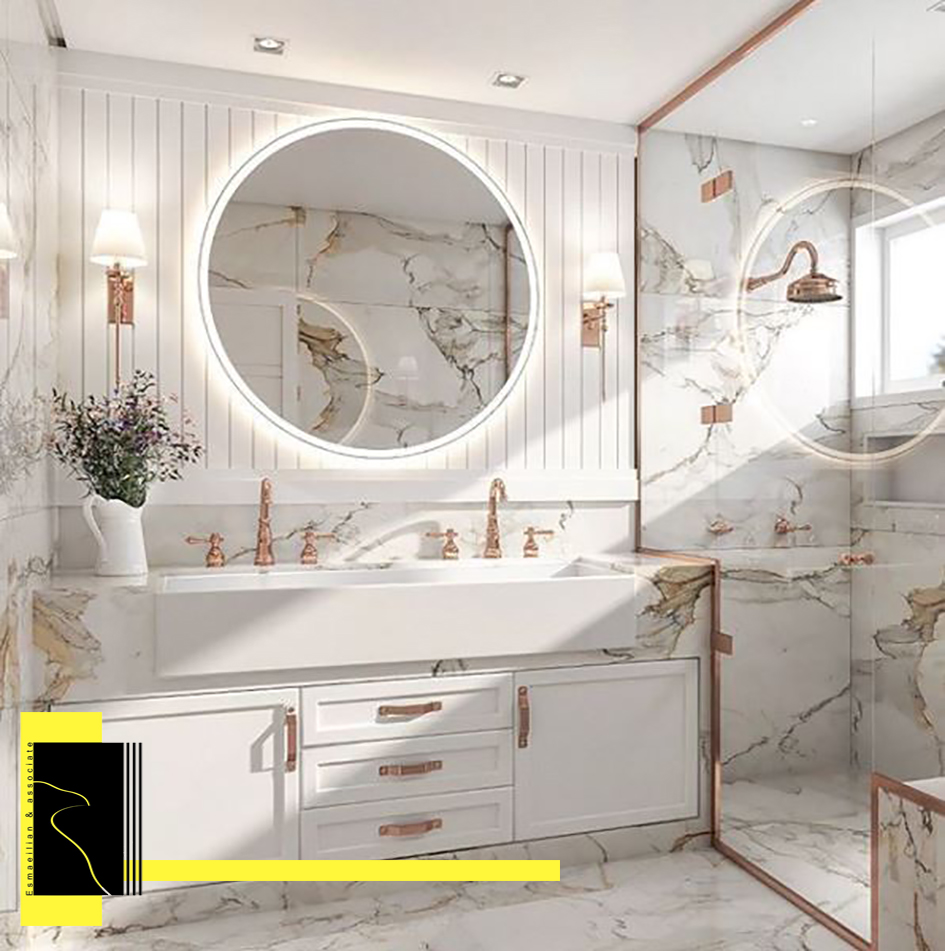 Artificial stone Layout
With the development of polymer industry, all kinds of artificial stones can be prepared using quartz grains, rock soil and resin, which are not much different from natural stone in appearance. The efficiency and strength of artificial stone is not less if it is not more than natural stone. In addition, due to the low weight, the consumption of construction materials such as cement and stone glue for wall and floor will be greatly reduced.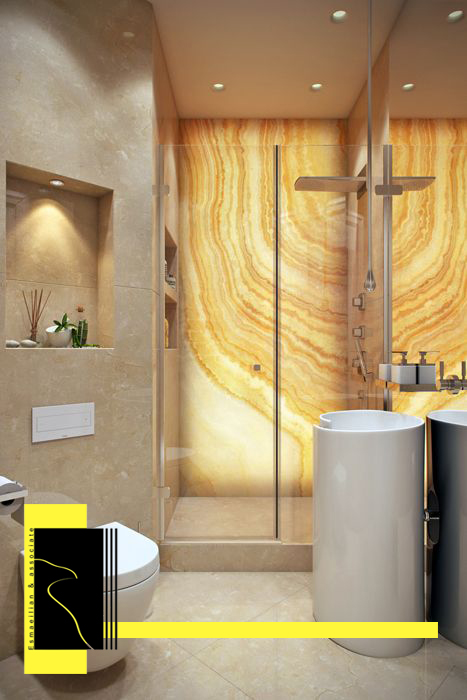 Concrete Layout
One of the types of bathroom wall coverings can be considered concrete, the designs and patterns that the concrete takes on after drying have a special beauty in many ways and can be a suitable wall covering; Unfortunately, in Iran, this option, in the use of concrete as the last coating, is a little unpleasant and has met with little success. However, due to its high strength, it can be a good option for bathroom wall coverings.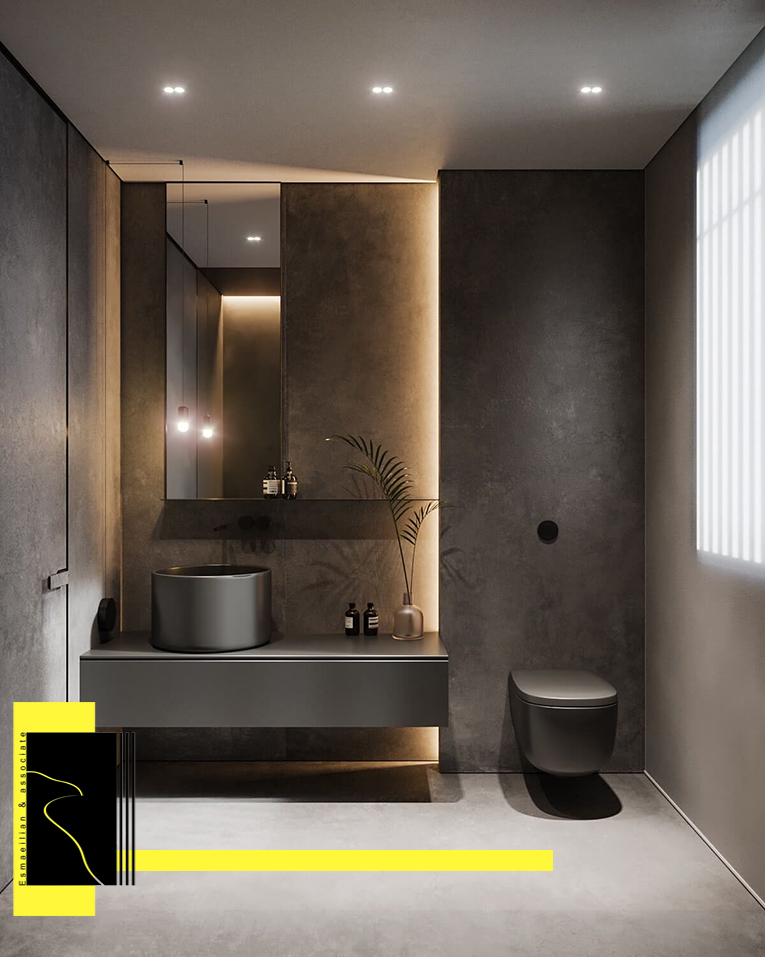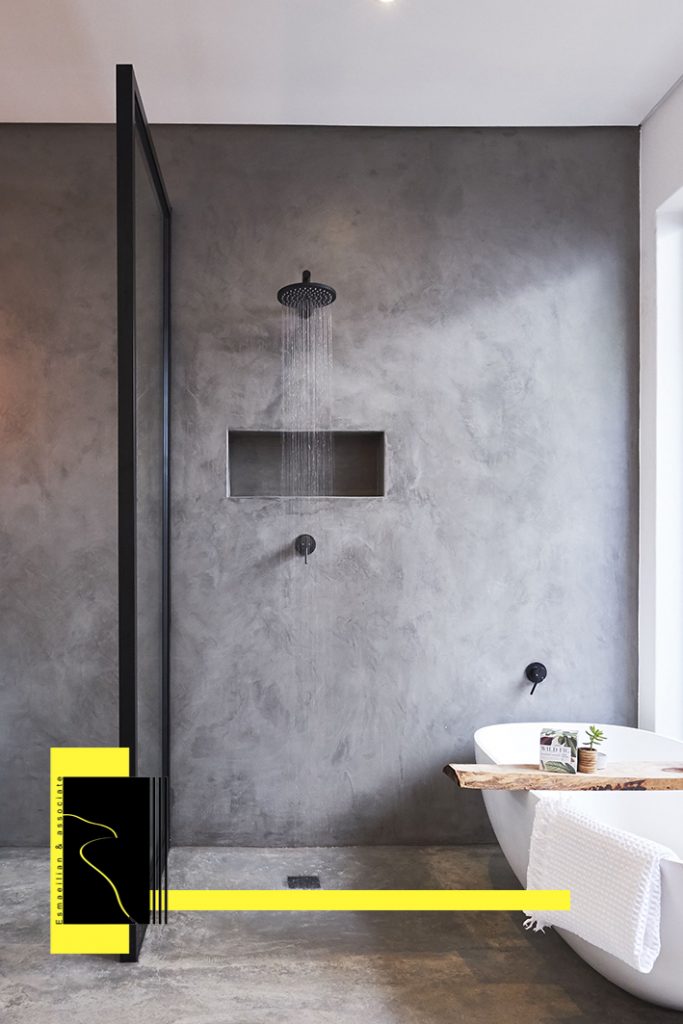 Wood Layout
Other types of sanitary wall coverings include wood, which in some geographical areas where there are dense forests, is the main building material for building a house. In Iran, parts of the north and south, because of the humid environment and easy access to wood and wood products, make parts of the house with wood. Of course, with the advancement of technology, many waterproof materials are marketed with wood designs, which can be a good option instead of wood, which can be used to prevent excessive felling of trees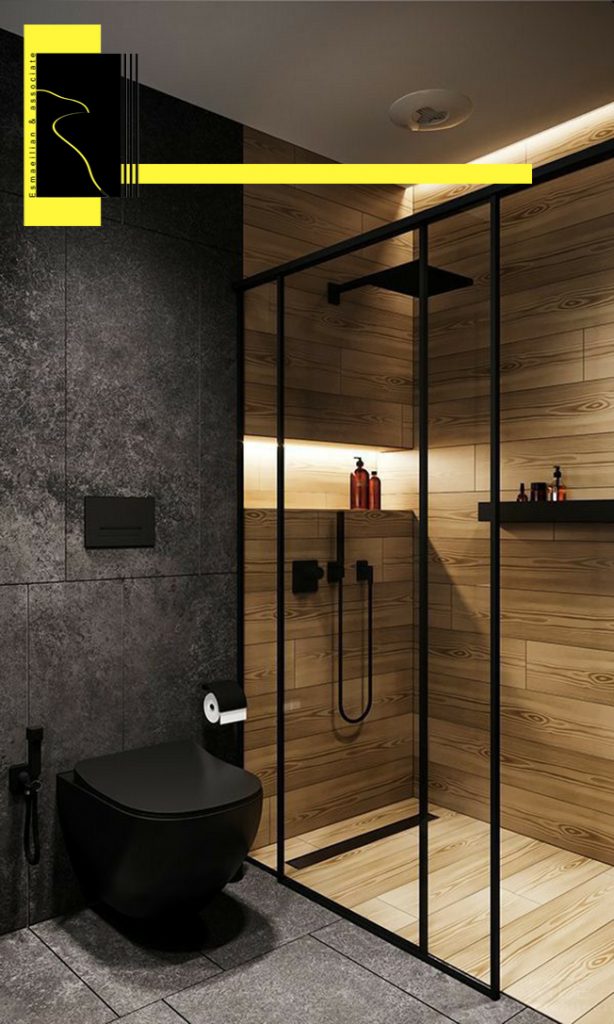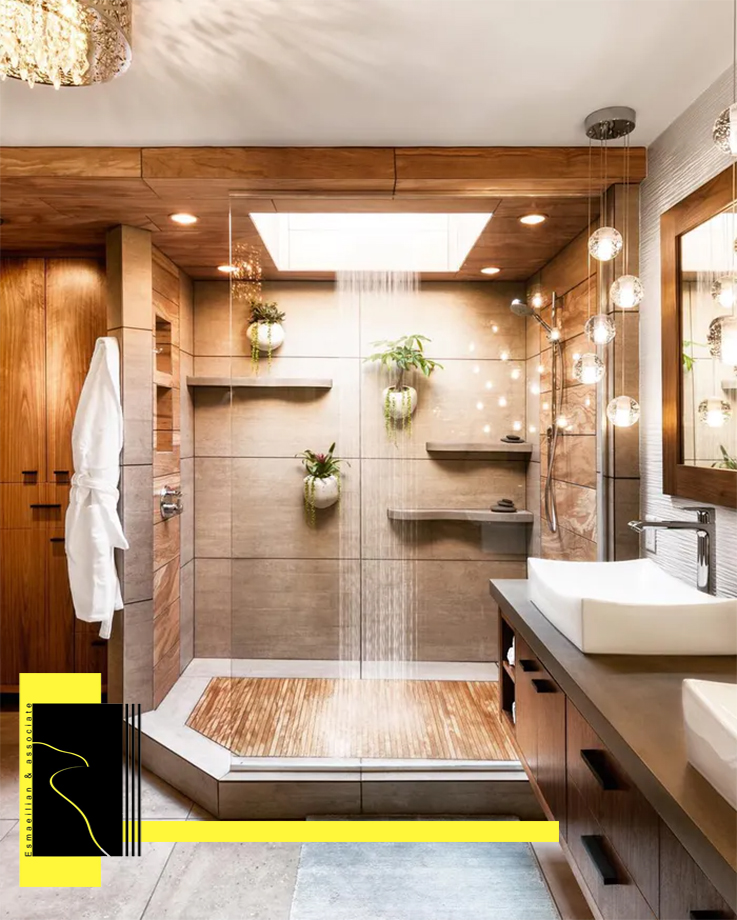 Laminate Layout
Looking at many pictures related to different types of bathroom wall coverings, it seems that wood or stone has been used to make it; But with a little care and inquiry, it can be seen that many waterproof coatings are recently produced that are very suitable for covering the walls and floors of bathrooms and can be replaced with tiles, ceramics, stone, wood and other natural materials, which also damage It enters nature less and construction costs will be much lower.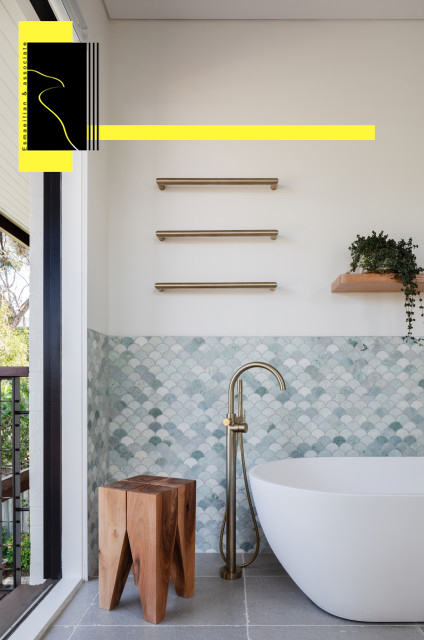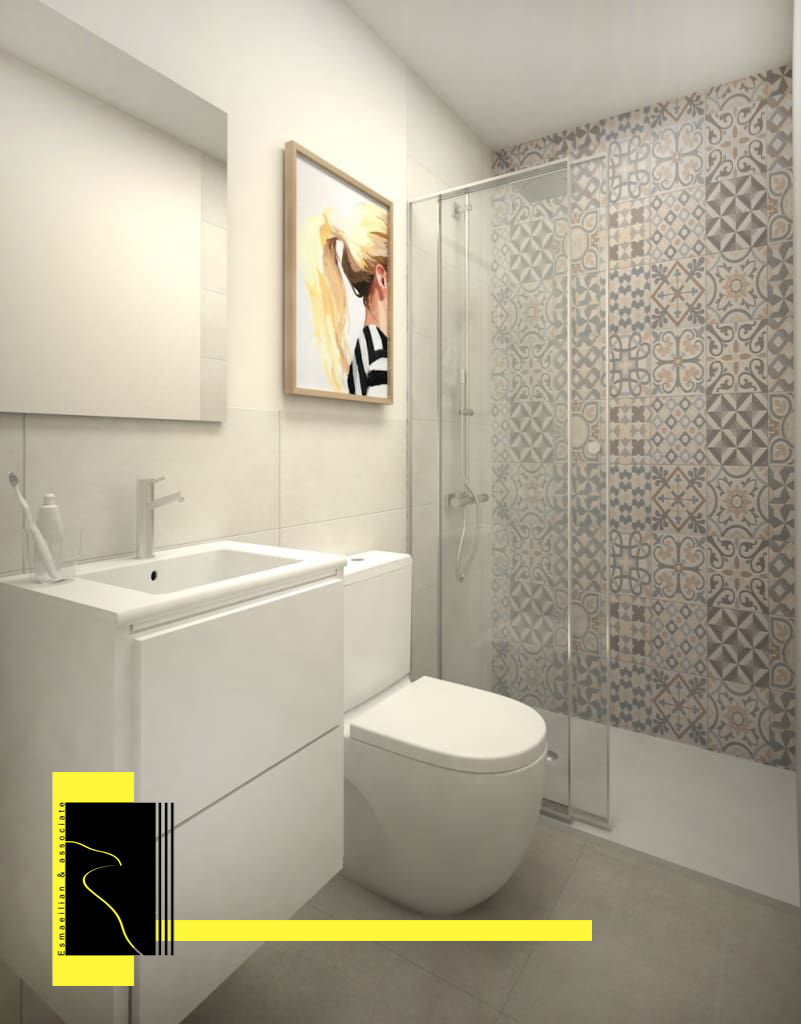 PVC Layout
The name PVC came to the fore with the production and supply of PVC pipes, and then there were PVC door and window profiles that came on the market, and with the support of some laws, their use was successful, wall coverings and PVC flooring other types of construction products. They came to the market. These products are also due to the high quality and durability that was experienced in their families. It was very popular among the people, but its use in health services has not become as common as in other places. Cheap, beautiful and durable types of bathroom wall coverings include PVC wall coverings. With its tongue and tongue, plywood wall coverings can be installed quickly and without the need for adhesive materials such as cement or stone glue. The use of plywood wall coverings for bathrooms is very common in cases such as building renovation, variety in the appearance of the bathroom and covering water pipes.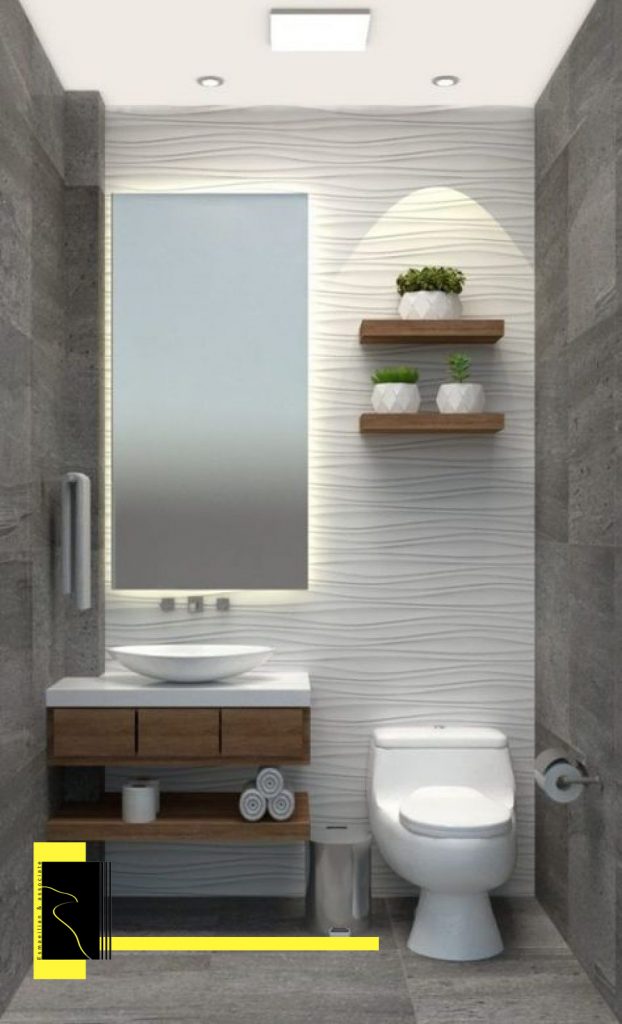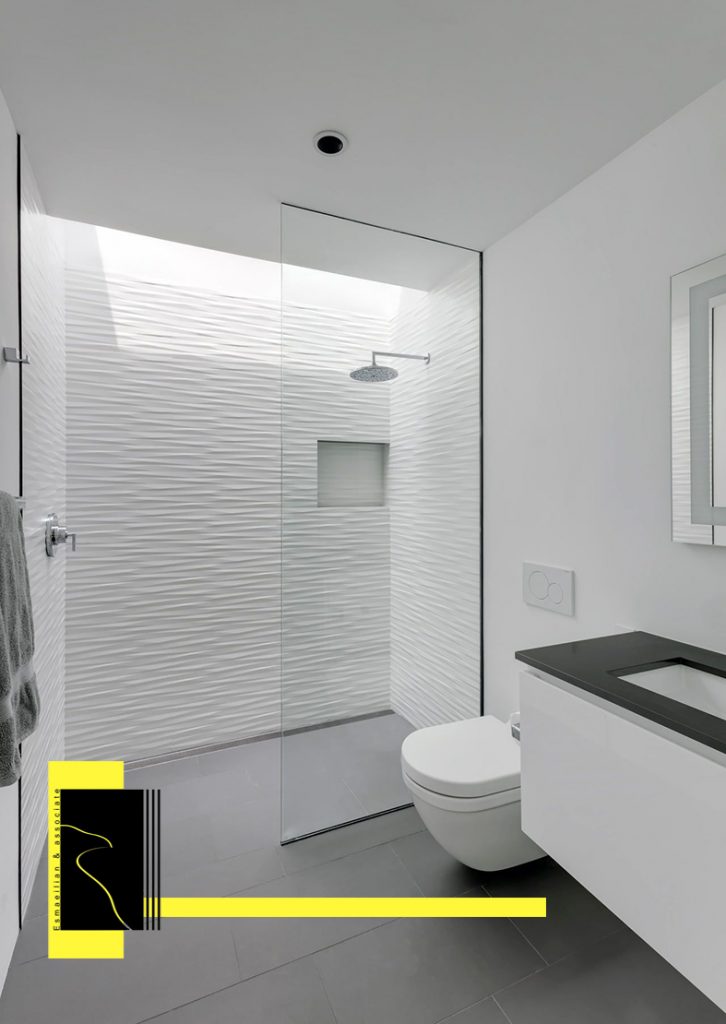 Acrylic Layout
Acrylic is one of the thinnest polymer products in the construction industry. It is common to use this product along with various types of small bathroom wall coverings due to the low thickness of the materials. The thickness of acrylic panels is only 4 to 5 mm, which makes it suitable for use in small bathrooms.
Among the types of bathroom wall coverings, anti-moisture wall coverings that have been marketed can replace traditional types such as tiles, stone, ceramics, etc. Because these wall coverings, in addition to being waterproof, require lower costs for installation and transportation than traditional materials. They have a high resistance to moisture and do not cause dirt during installation and have a much higher installation speed.