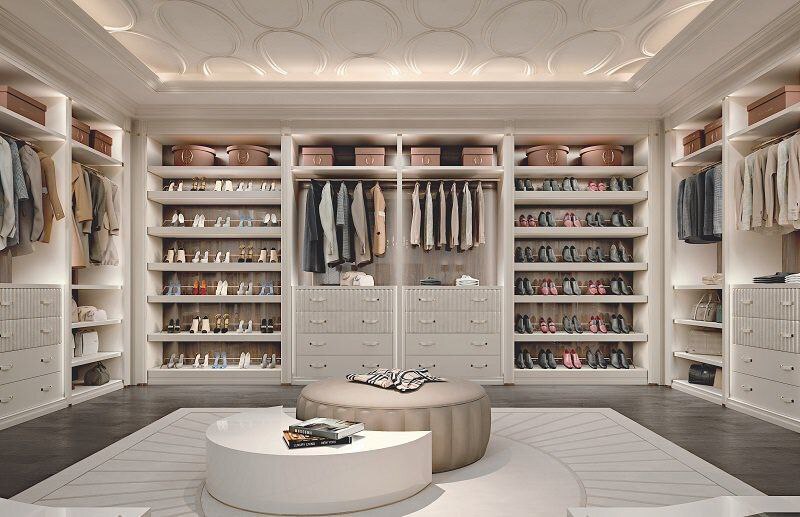 Closet room Design
According to the requirement and, depending on the type, closets should be made as the fastest available point in time to reach space.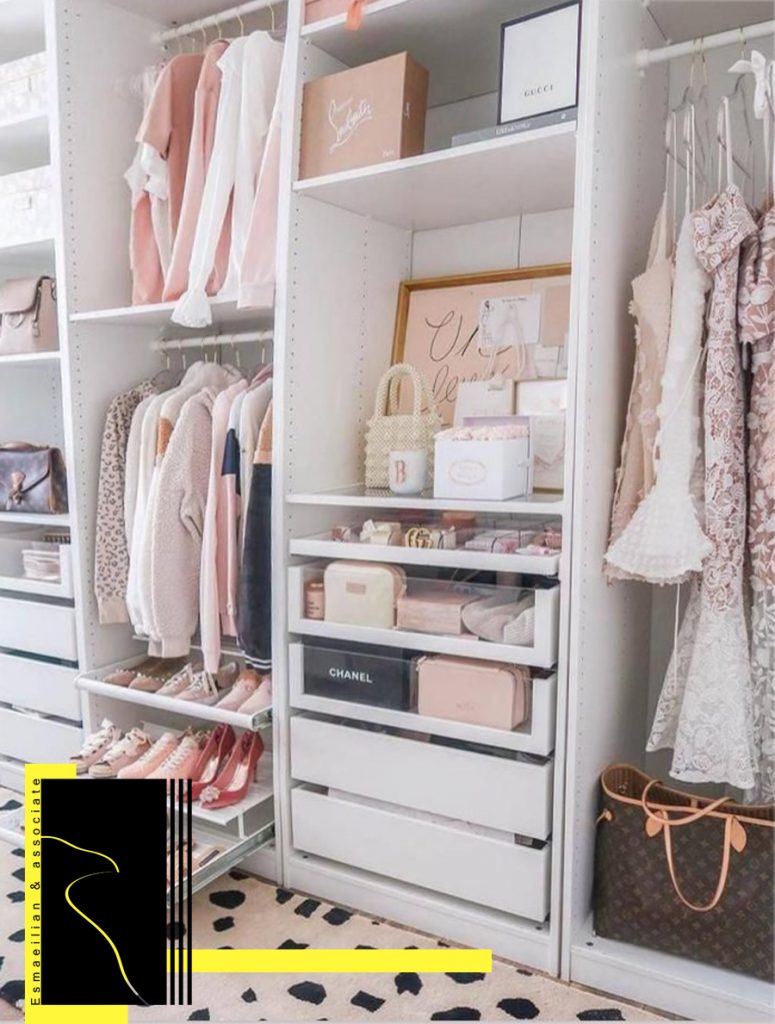 The closets are usually in the bedroom and specifically for each room, but it can be publicly executed within a few rooms for the use of a few people.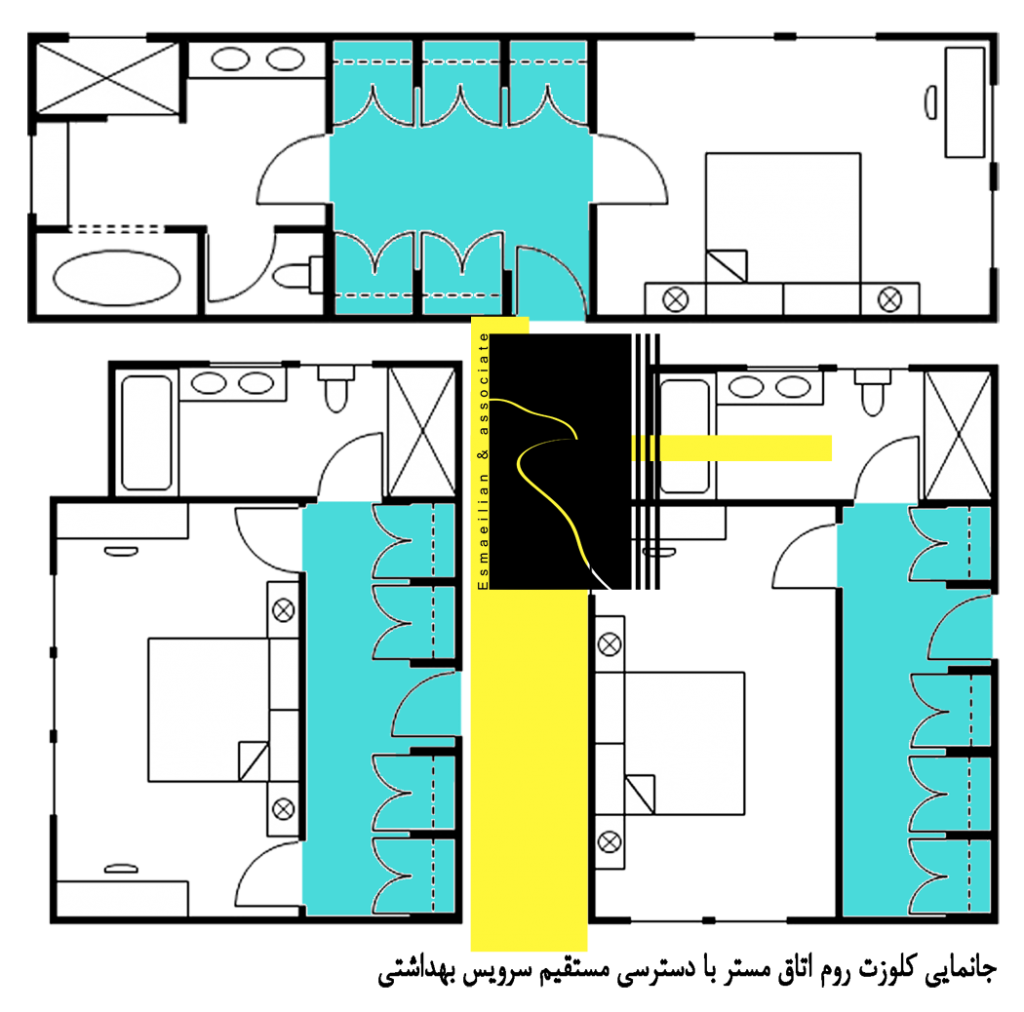 for the rectangular rooms, the location of the bed room and bathroom is the best choice. In square rooms, one can also look two feet away from the space of a wall.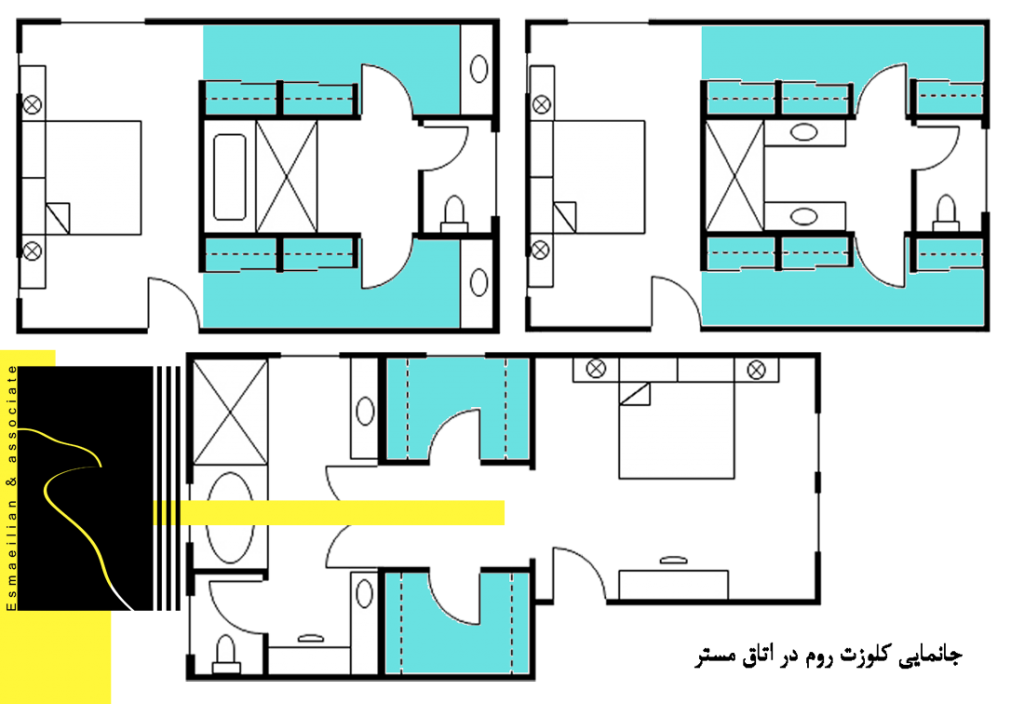 A common room is usually a common room between two or more rooms that can be found in each room and eventually end in a bath. This space is filled with shelves, drawers and floors, and doors from each room are considered.

There are different types of closet based on geometry.
The closet is shaped like L (L); this type of dressing room occupies two walls of the room and allows for movement in space

The closet is shaped as U (U)shaped shape; this type of clothing is occupying three walls for maximum storage. This model has a large number of large and small storage spaces and, despite the mirror, makes the room brighter and bigger.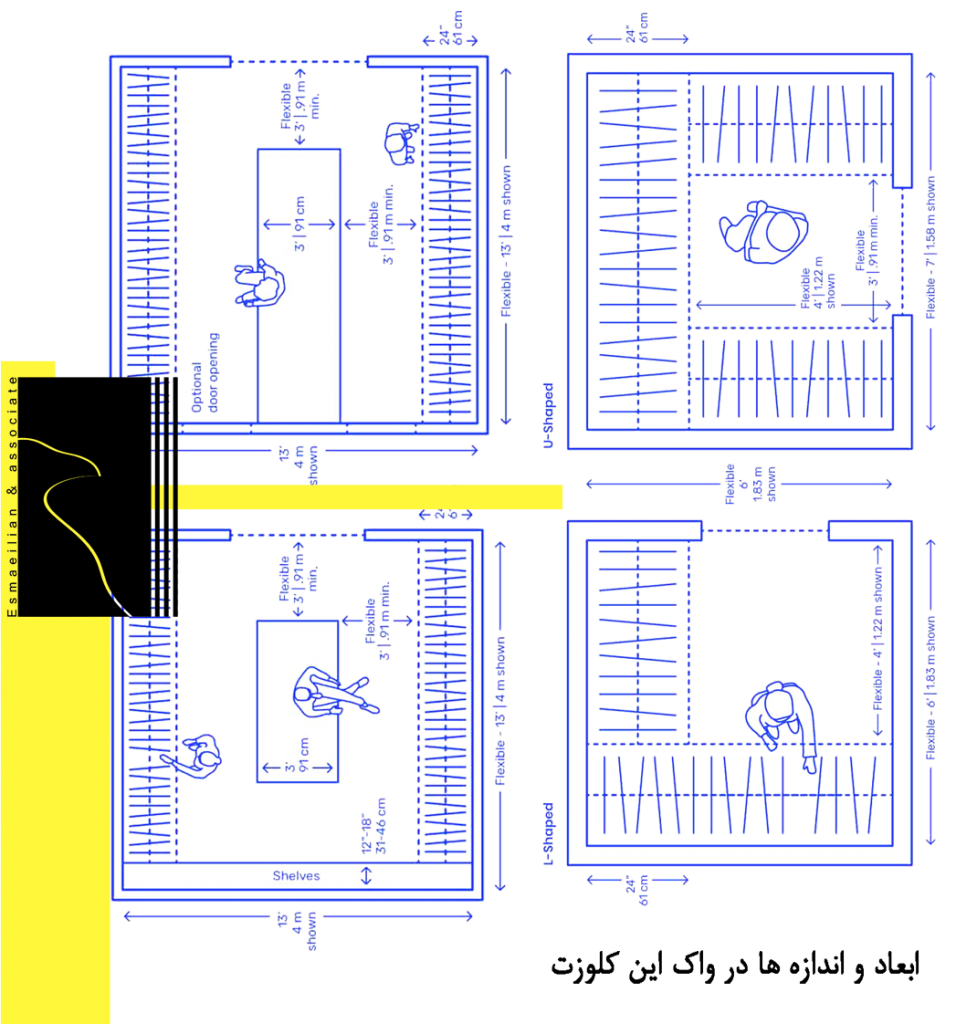 The closet is directly and linearly; it makes room for two people at the same time and more convenient for small spaces.