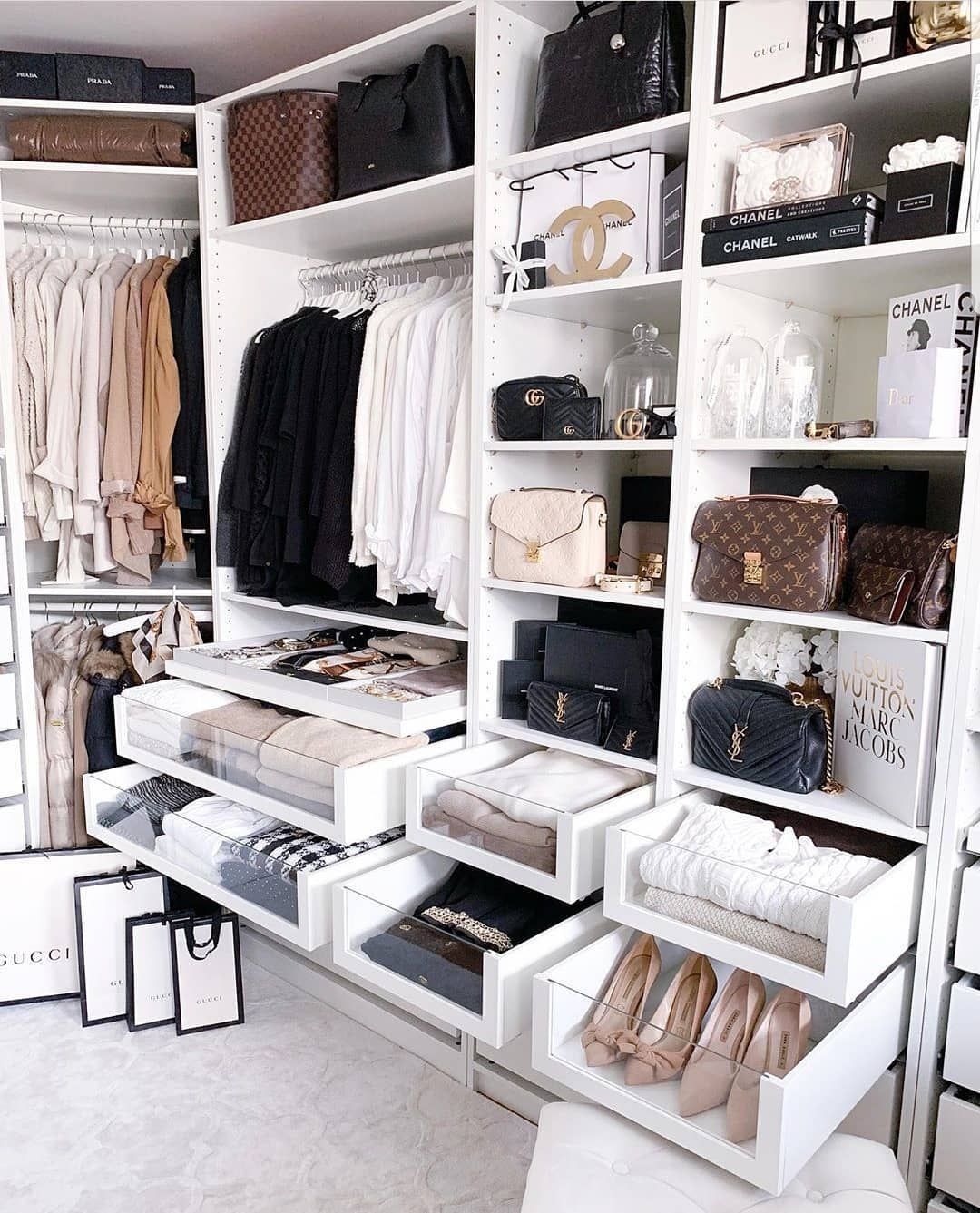 Kinds of closet
Reach in closets, or in a hand closet
Their main role is to create the right space and comfortable access to clothes hanging. It is recognizable by the rod that hangs in the middle of the closet and the rod down to hang a pair of trousers or a rack at the top of the main bars of these closets. Usually, they have closed doors that accumulate in the middle. Their depth is at least one arm, about 24 – 30 inches (90 – 75 cm)and width at each point ranges between 36 – to 94 inches (90 – 240 cm)
Linen closet
The smaller version of rich in closet is usually in the direction of holding a variety of flat sheets, extra blankets for guests, pillows and types of towels, often in a passage between the health service, the bathroom or in the bedroom. with shelves on different sizes and sizes. can be designed without lid or door. They are at least 36 – 30 inches (60 – 75 cm)and are usually thin and about 30 inches (75 cm).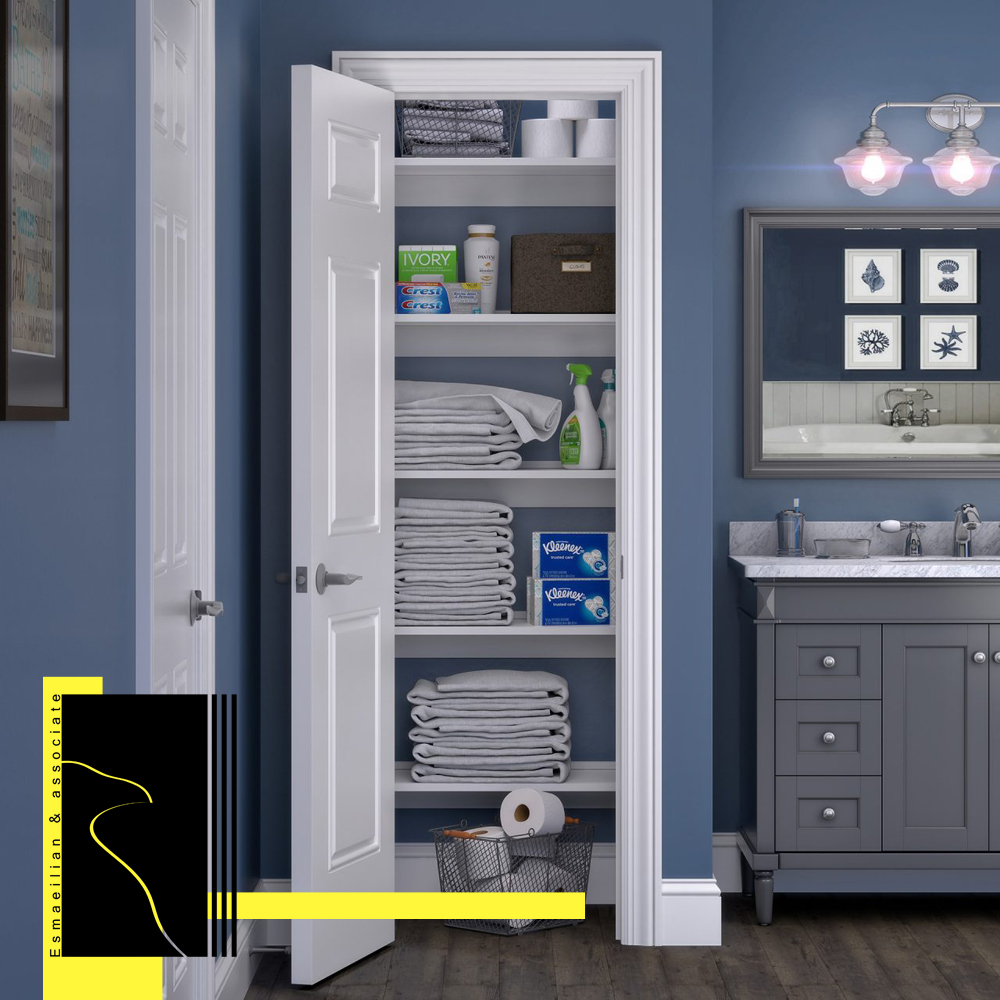 Coat closet, or entrance closet
At the entrance of the houses, often beside the main door, are considered to keep outdoor clothes such as coats, hats, gloves and other seasonal items. It has a small dresser at the top and the hang of various types of coats in the middle and rack rack to store all types of shoes. The dimensions usually look like flax, which is typically about 36 – 30 inches (60 – 75 cm)and is usually thin and about 30 inches (75 cm).
Either closet room or dressing room,
It is much larger than room wall space and completely separate from room space attached to them to classify and put together all clothes, shoes, luggage and luggage in a space. It has its contents and is separated completely from the room. In closet room, room types, rack rack orientation, different sizes and sizes of different sizes, types of display display cases are visible. Within Rome, the beneficial distance between the cabinets and its walls should be 6.5 ft equal to 2 m. It has a total area of at least 6 square meters to the size of a separate room. The bedroom is usually located in the bedroom or its main access is from the other. (In large rooms between 36 to 46 square meters, closet room is good idea.)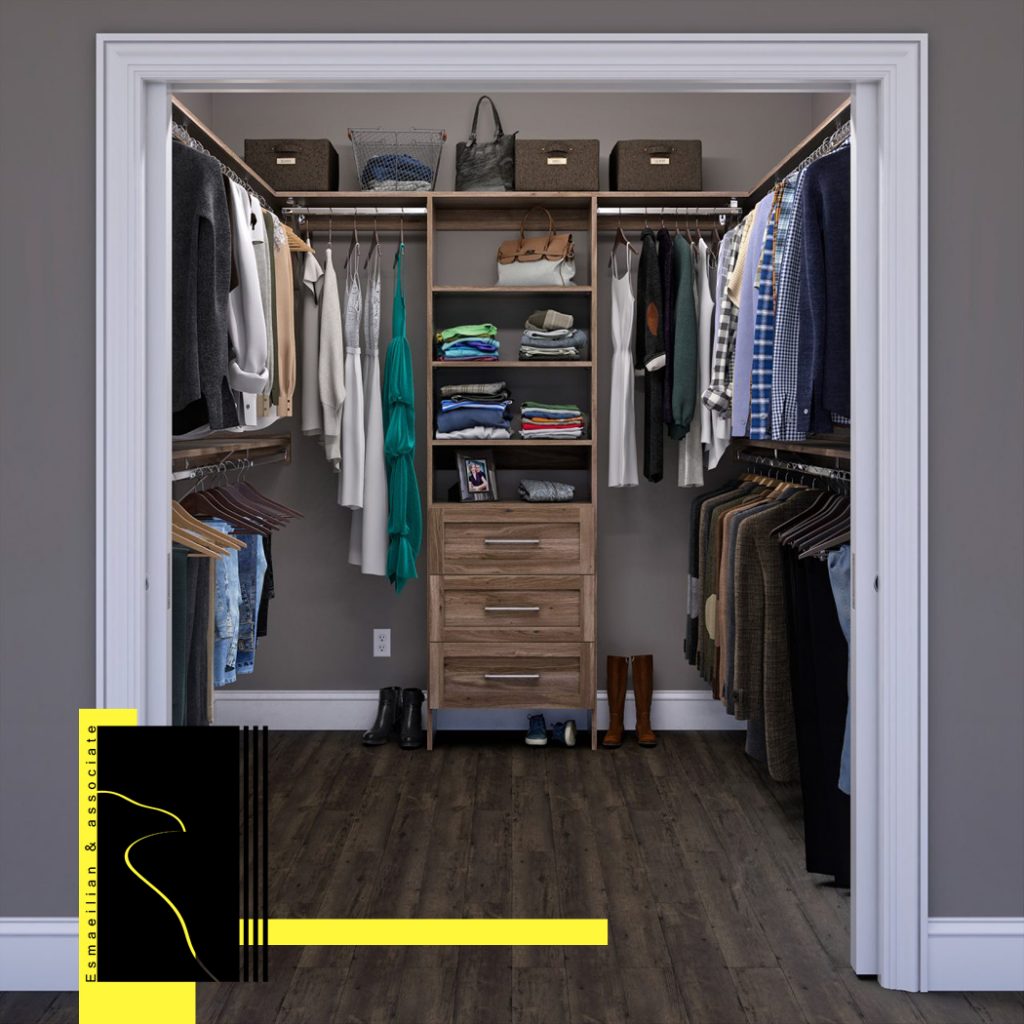 Walk in closet, or cupboards with ability to walk and change clothes
Its correct translation into Persian is the dressing room, where one can choose all clothes, bags, shoes, and everything that is associated with the appearance and coverage of it in the maintenance room and wear them accordingly. Depending on the type of design, it can be provided with independent access from the gallery or the dividing space into a room or a bathroom. The four sides of the room are locked together for cupboards designed for clothing, clothing, racks and cupboards for proper clothing, shoes, shoes, shoes, shoes, shoes, shoes, shoes, shoes, shoes, shoes, shoes, shoes, shoes, clothes, shoes, shoes, shoes, shoes, shoes, and clothes. Often a couch (usually placed in the middle space)is in the middle of the room to make shoes easier.