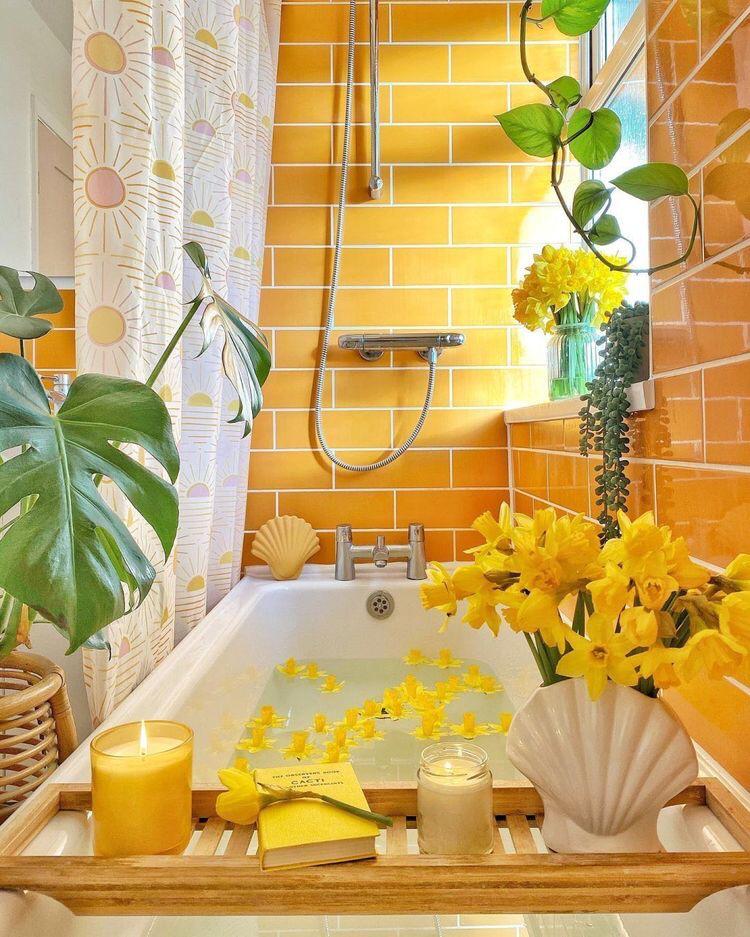 Bathroom & service color
By using different colors and colored tiles in the bathroom space and using colored lines and lines in the body of the tile also helps to color the bathroom of the house and the attractiveness of the bathroom. Of course, adding too much color to the bathroom environment does not give it a beautiful effect. Bright colors can reflect light, making them the best choice for small windowless spaces. From a health point of view, these paints are more acceptable because they need to be cleaned regularly by showing dirt, so hygiene is always observed. The white color creates a stylish, clean and light-reflecting appearance, making small bathrooms a little bigger. It does not matter what the style of your bathroom is because this color shows itself well in all styles and never goes out of style. Depending on what white tones you use, the style of your bathroom decor will also change. Ice white creates a more modern and slightly cooler atmosphere, but creamy white will indicate a warmer atmosphere closer to classic designs.
In small spaces, excessive use of paint is boring. It is better to make the bathroom more beautiful. Wall and floor tiles and even the color and design of the bathroom should be together. Even the choice of accessories in the bathroom and valves with the color of the bathroom is set.
Blue
If there is space in the bathroom to place the bathtub, using a bathtub and colored toilet is a good choice. When choosing a floor, you can choose a floor that is light, dark or patterned. But if there is a bathtub in your house, you can use a pad, a small rug or a rug on the floor to bring different colors into the bathroom environment.
Soft colors like blue are soothing and calming. You may want to start your morning with a morning shower in a very relaxed atmosphere. So you can put blue at the top of your options. All blue tones can be used for these spaces, but the brighter and softer it is, the softer your space will be. In the pictures above, you can see the types of blues and the types of designs used by them. If you pay a little attention, you will notice that white is still present and how much the type of water used can change the style of the space.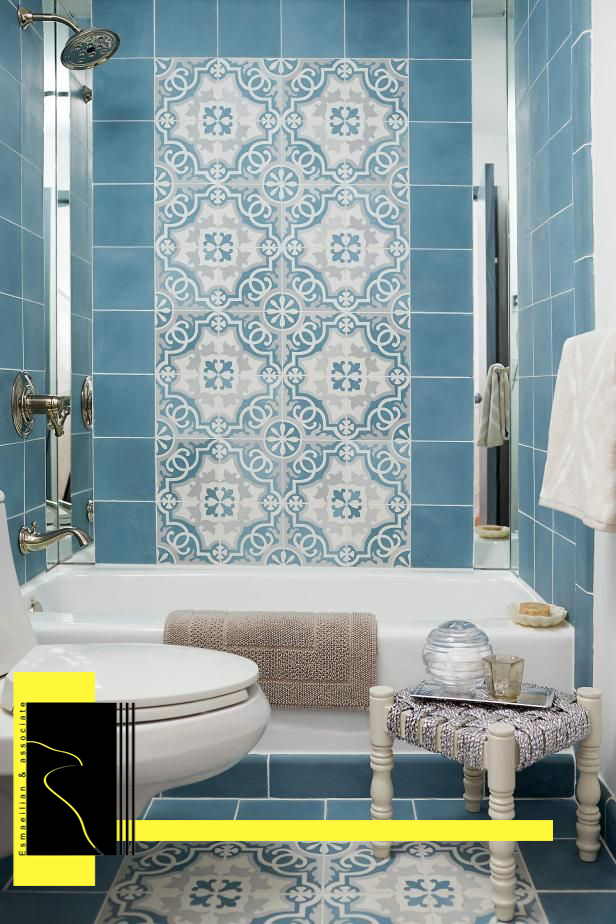 Pink
Combining pink with white is a good option for bathroom tile color. This color is a cheerful color that can create a beautiful visual effect by carefully designing the interior. In public view, pink is a childish color, but choosing the right design and range of tile color can give it a more general use to be the right color for the bathroom tile.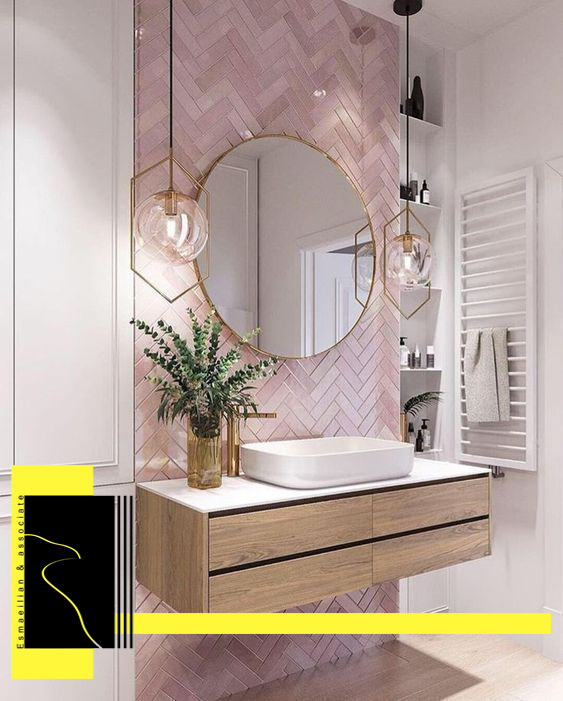 Green
Other soft colors I recommend for bathrooms and toilets are green. A color that is a kind of return to nature for designers and decorators. Lighter greens can be used for small bathrooms and darker greens for large bathrooms.The combination of green color of tiles with wooden furniture will really evoke nature for us and will never go out of style. This color can be seen in the tiles, as a wallpaper with a leaf and tree design, and with a very simple but attractive color scheme. You can choose one of three ways according to the dimensions of the space and the style you are considering. But you still have to have white with you to achieve the necessary visual balance in space.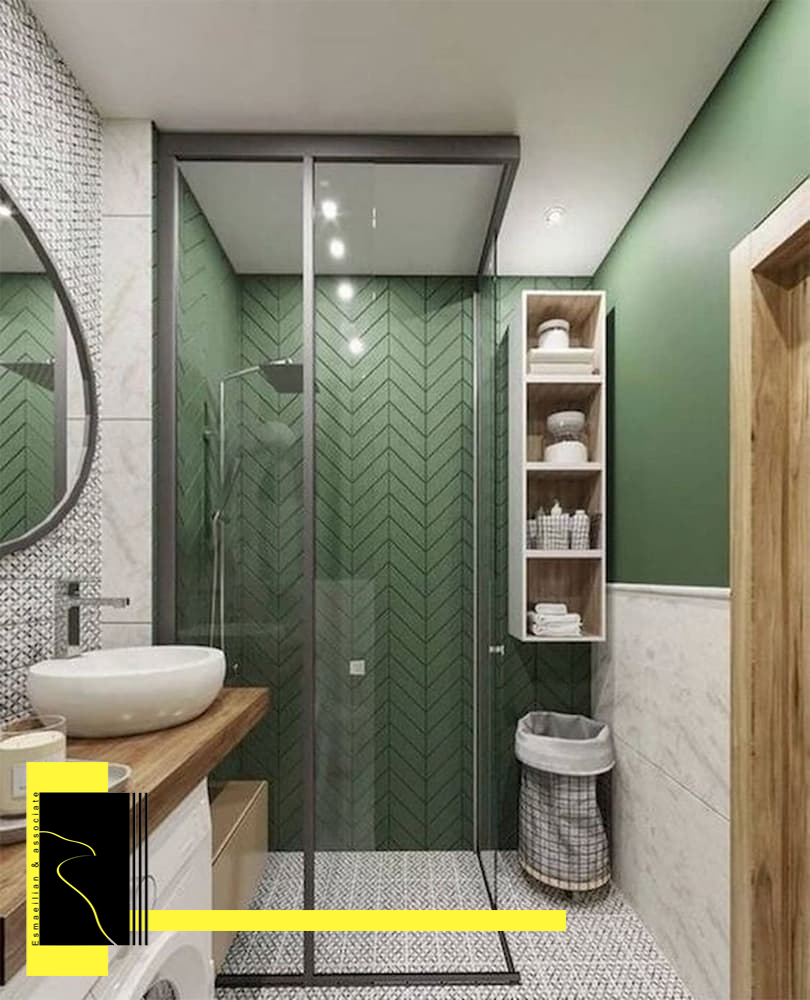 Dark blue
Blue is a cool color that can be used alone or in combination with warm colors.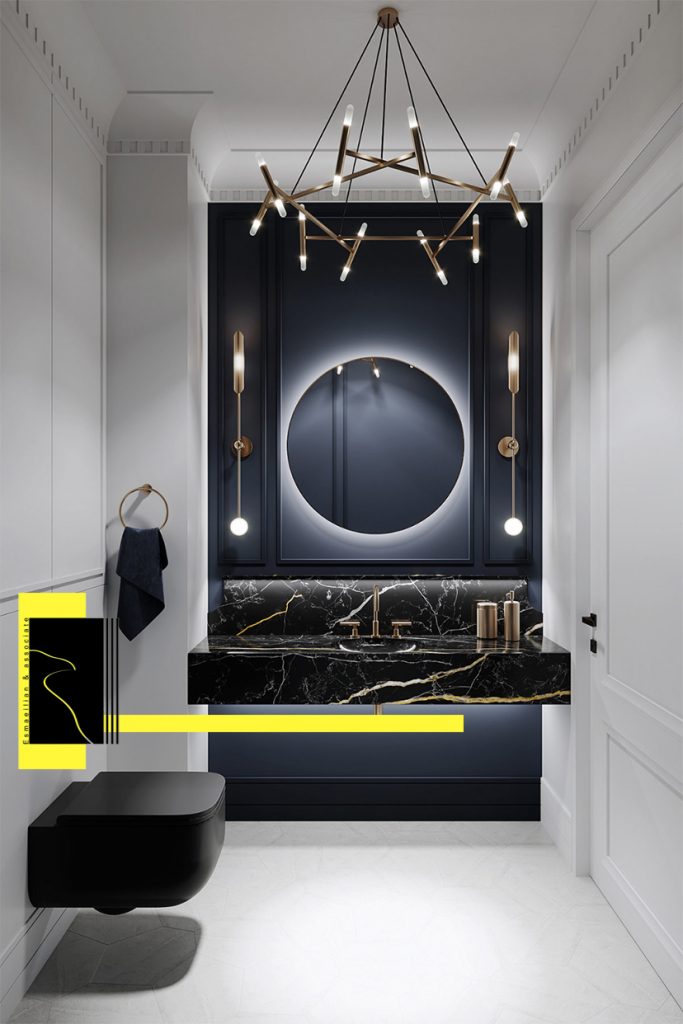 Golden
If you are looking for a difference and uniqueness in the design of the bathroom, the best color of the tiles for the bathroom will definitely be gold. The golden tile directs the space to warm up. The use of gold in decoration dates back to the Victorian era, which is a symbol of luxury.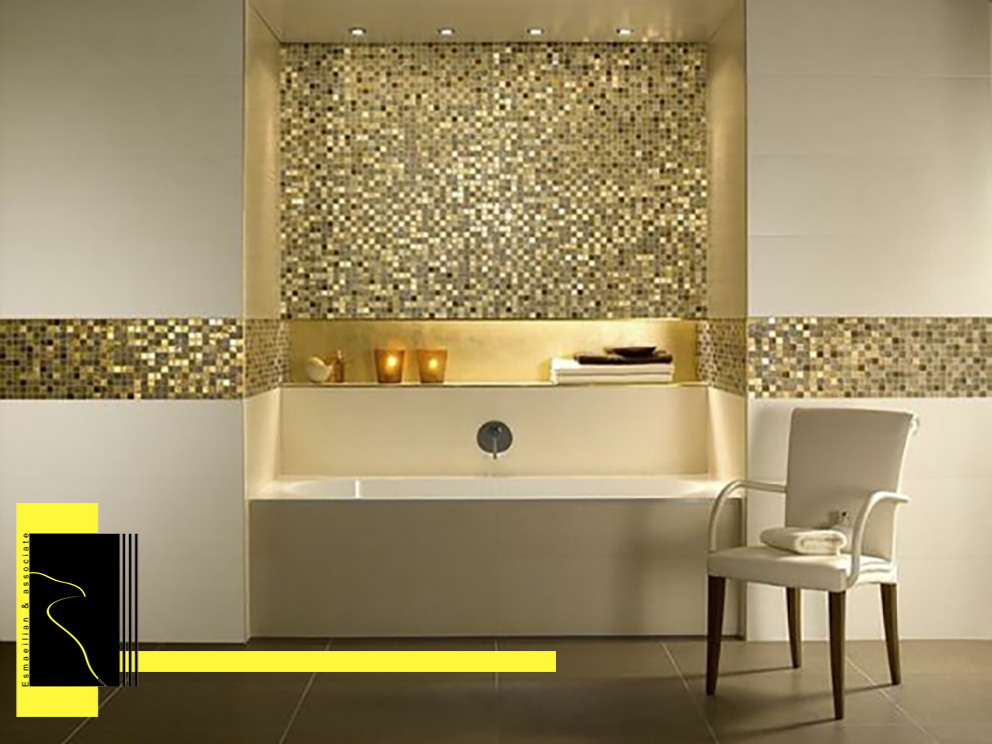 Gray
Gray or gray is a soothing and unique color. But due to the darkness and closure of the space, you must be careful in choosing your type of gray. Blue-gray and light gray are the best options, especially for smaller spaces. One of the advantages of this color like white is that it can create a variety of colors and beauty with other colors. Yellow, orange and pink tones are among the same color combinations that have been selected for you in the pictures above. Brown wooden furniture also creates an attractive style with gray.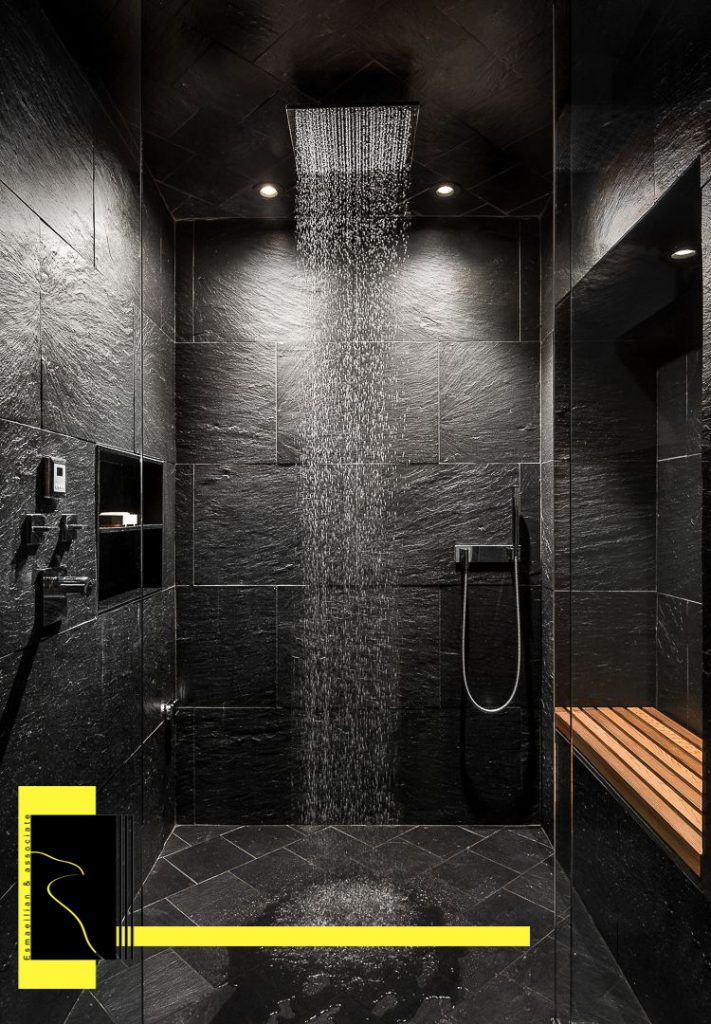 Purple
Purple comes in both hot and cold ranges. Purple bathroom tiles can be purchased in designs, sizes and ranges of dark to light colors. The use of purple tiles may be less commonly used as a bathroom tile color. But with the right choice of design, range and combination of interior accessories can look very captivating.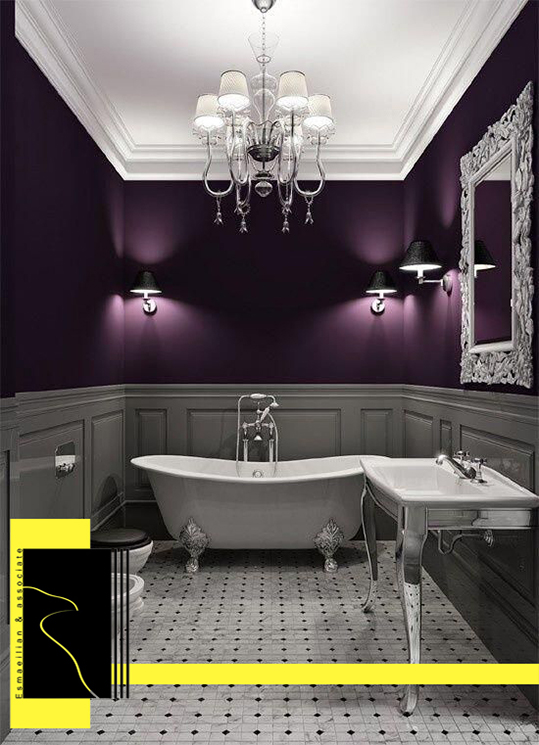 Gray color
To create a minimal space, gray tiles are used in the bathroom because gray is a symbol of balance. Gray can be the best tile color for the bathroom. Combining it with white is more attractive than any other color. The gray color of the tile has a high matching power with other colors. Gray is a neutral color and can be easily combined with other colors.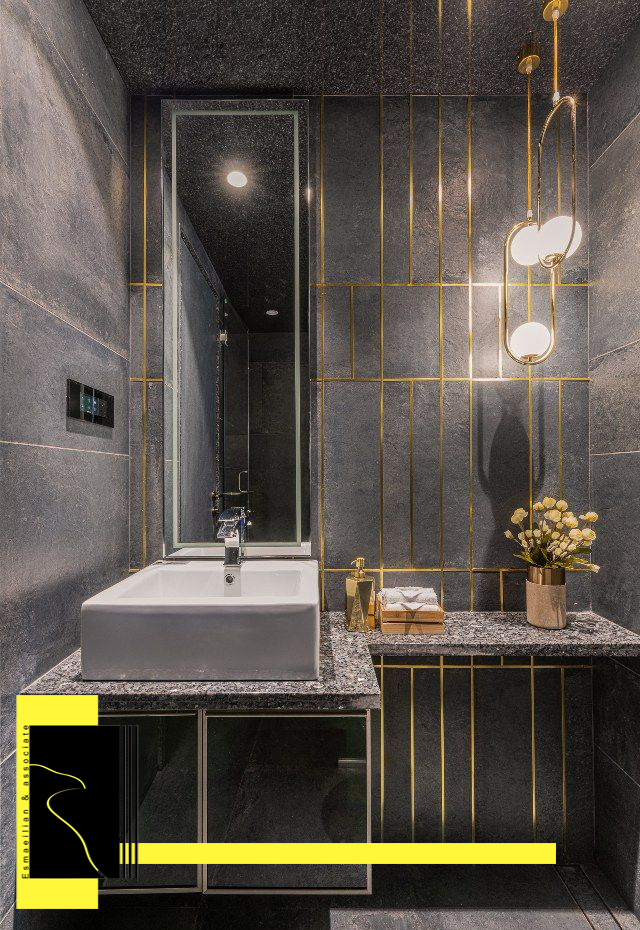 Red
Unlike those who like to start a quiet morning in a relaxing atmosphere, there are some who prefer an exciting and energetic day. So for these people, happy colors like red would be ideal. The very important point in using this color is that it should be used sparingly and in soft color tones. Very sharp red can look boring and disgusting after a while. But in general it creates a modern atmosphere that needs a lot of mixing with white. Tiles, wall paint, or accessories can each be options to use this color and bring the energy and vitality you want into the space. If your red is a bit brownish and you use dark brown wooden furniture in the space, it will bring you closer to a classic space. Of course, this can be repeated with gold.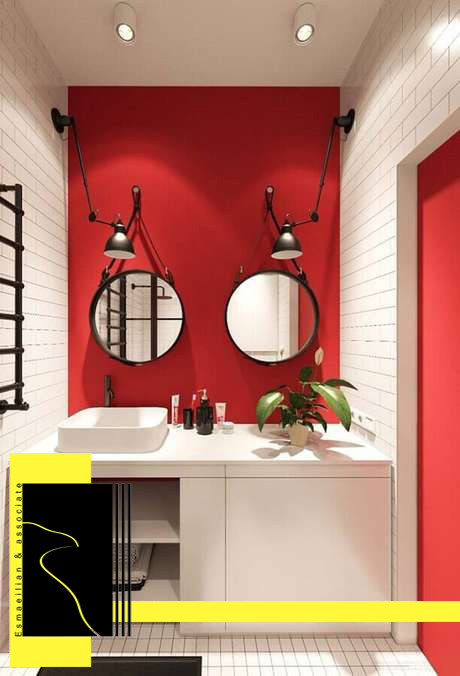 Yellow
The last color I suggest to you is yellow. A sunny yellow makes you have a fresh and happy bath. This color will help you start a lively day and be refreshed. Its sharpness or softness depends on the size of the space as well as your taste, but in general, white and gray are the best color combinations for it. The above examples will surely create good ideas in your mind.