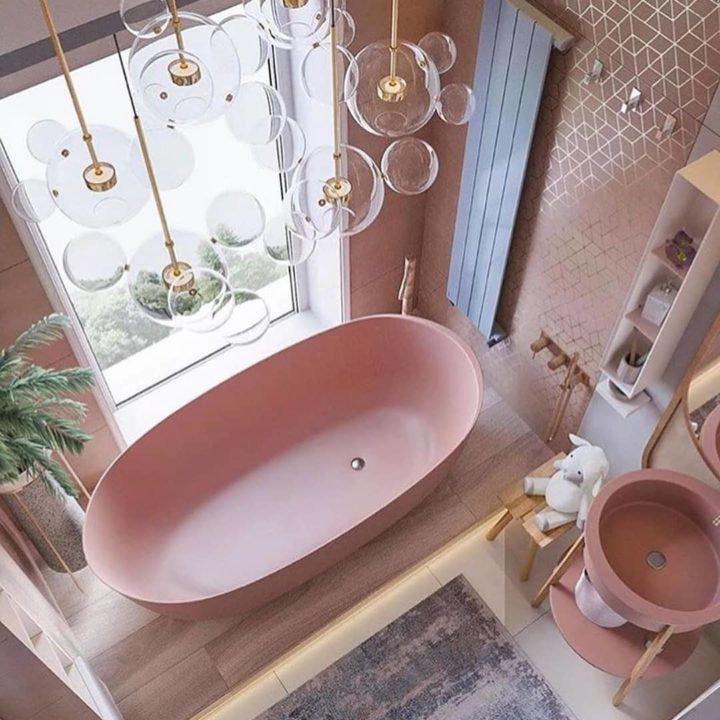 Types of bathrooms and services
Washstand:
Often placed alongside the door and between the public and private space.
Main service:
Guests are not arriving to use the service to the private sector of the house. one of the most important issues in the design of health service is preserving the proper distance from the drawing room and other public sectors of the house.
The main shower serves as an independent environment with a shower / bath, if possible, with toilet and washing. If the small residential unit (less than 75 meters)and has a bedroom, the bathroom is located in the bedroom.
Master Bath & whashstand:
In older homes, the bathroom of the parent's bedroom can be seen independently of the house bathroom, where beauty is considered to be a beauty in the important part of the home. The decorations of the health service and the Master's bathroom have to be in such a way that, in addition to providing comfort to the people.
In this regard, many owners of the household are trying to create a luxury space in their Maistre's bathroom. It doesn't matter how much time you spend in this space throughout the day, but what's important is that people start their day in this space. As a result, the type of design and layout of products in this sector can have a direct impact on the morale of individuals.
Guest baths and bathrooms:
A separate shower and a guest room with access to the guest room.