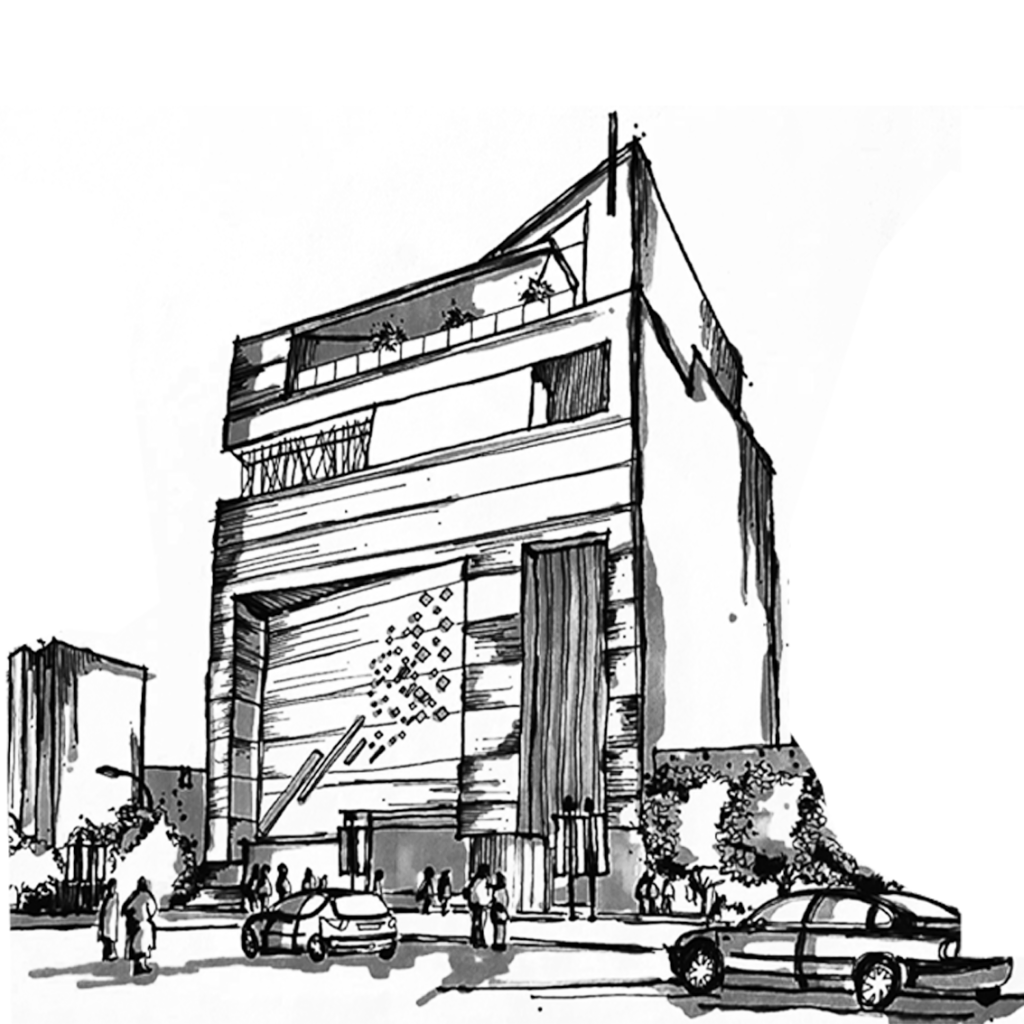 The project is located in the old parts and close to the big Square of Mahshahr City. This point demanded wide range of studies for make an appropriate decision. Questionnaires were filled by people from different business owners related to the project to help achieve at the best possible decisions for the project. One of the most important goals of the project is to focus on the trading zone associated with the purchase and sale of jewels. In the section of studies and through the completion of the local questionnaire and research, we found that the per capita cost of jewelry is approximately five times that of the usual.
By creating amusement and entertainment spaces, it is also possible to attract customers for the mall.
In order to make a different place for costumers, a green space has been used and a sprinkler system has been designed for air conditioning. This has been considered in structure and trees can be planted without any problem. This part of the building can serve restaurant, fast food and cafe independently.
Architect:
Mehrdad Esmailian
Civil Team:
Alireza Motaghi
Structure con:
Tadbir Tarh
related projects