This project is presented in Ahvaz city in 6 floors for commercial and service office use.
In this complex, the ground floor is intended to create a commercial complex with various modern units. The first and higher floors of different office units have been relocated, and finally the last floor will have a service function and the restaurant will be provided with special and different services.
What has been considered in the design of this building and has marked it is the brick facade. Brick is one of the most popular and widely used materials due to some of its characteristics such as reasonable price, easy production, easy execution, high strength and also compatibility with traditional architecture. Also, bricks alone have different types that are different in terms of appearance and ingredients. Another important factor that distinguishes the facade design of this building with today's bricks is the way and pattern of how these bricks are placed next to each other.
In designing the facade of this building, the execution of standing brick walls and black profiles adjacent to the walls, the emphasis on the vertical elements in the facade is clearly displayed, and because in this design almost all terraces are removed using black linear elements, The movement and rhythm created in it has been used to cover air conditioners and image pollution.
The movement of the curves and curves of the walls on the upper floors in the green roof space shows the feeling of comfort, fluidity and calmness in the viewer and the users and the desired space.
On the upper floors, where there is a good view for the viewer (user) and are considered golden points in the facade, it is considered as a living space in the roof garden, which is attractive by implementing green space in addition to helping to lower the temperature. Wet space is also addressed.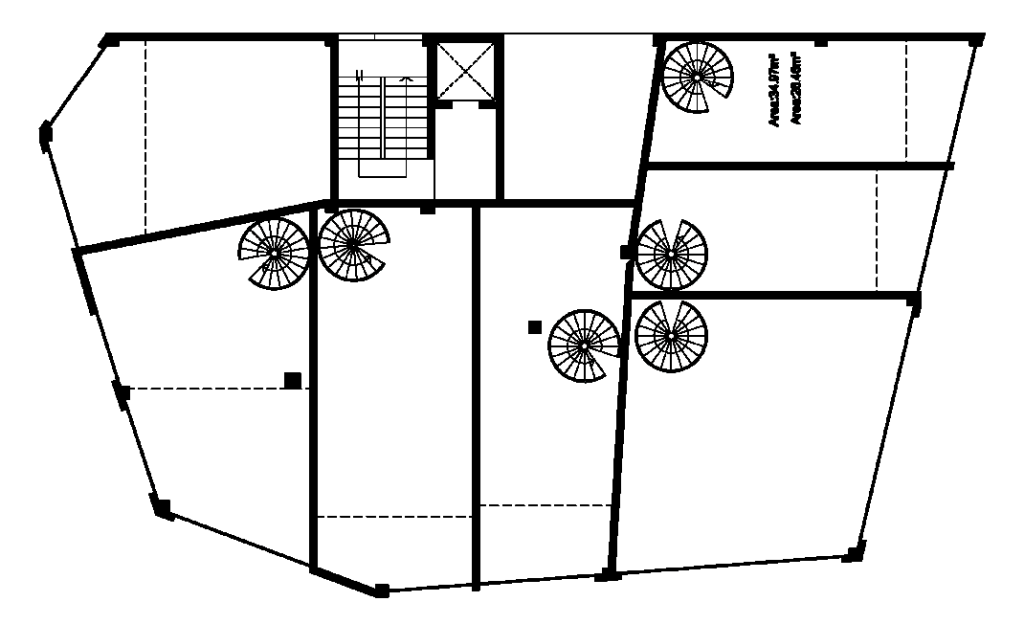 related projects