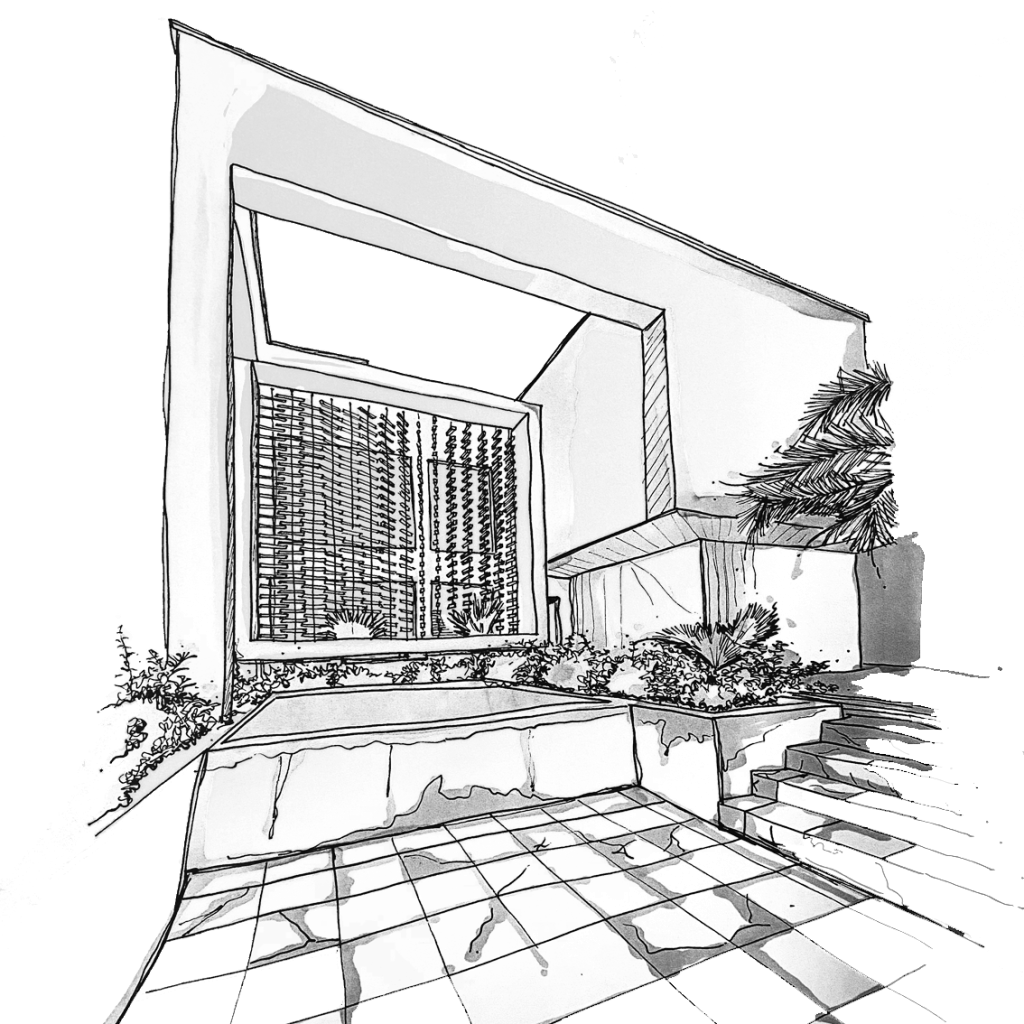 This building with an area of 700 square meters in two floors has been designed and implemented to provide beaty services for men and women.
Limitation in the placement of columns and preservation of the old roof, and the almost great depth of the length of the building , relative to its width, the idea of placing the stairs and creating a long skylight above the stairwell and using natural light during the day and night and exaggerating the choice of large pots next to the stairs induces a sense of invitation in the viewer mind.
Also due to the columns in the building , the implementation of 6-meter-tall glass to the skylight to cover the columns , as well as the implementation of the fountain in the unused space under the stairs is one of the design features of this building.
The entry of natural light through the skylight above the stairs and its reflection in the glass and water, creates a sense of dynamism and calm in the viewer.
Therefore , placing activities that need relaxation in the space in front of the fountain is the best option for people using these services.
When entering a high-rise building, it attracts attention, but due to construction prohibitation, it is not possible to remove the roof or parts of the roof,so by making an opening in the roof next to the entrance, the height of the roof is focused on the waiting space which has made the space look bigger.
The rhythm of the lines performed on the ceiling , which leads to the mirrors at the end of the space, evokes the movement and elongation of the space.
An important challenge in this project has been to create coordination between the performance of indoor space with volume and outdoor space.
According to the activities carried out in this center, in order to create privacy and maximum use of light, large windows in the main wall of the facade have been covered with a wooden lattice element.
The coordination of the implementation and connection of vegetation and the presence of water in the outdoor and indoor space has connected the outdoor and indoor spaces of the building.
Due to the large number of clients and staff , the choice of a suitable space for rest and waiting is considered, this space outside the building next to the fountain and at a lower level than the base code,gives a good view to the viewer and also the greatness of the building is considered bigger and massive.
The waiting area inside the building with a semi-open space and next to the coffee shop is located to meet the needs of people while waiting and resting.
And finally , the use of simple and neutral materilas and colors is due to inducing a sense of calm and easier selection of furniture and accessories in this space.
Architect:
Mehrdad Esmaeilian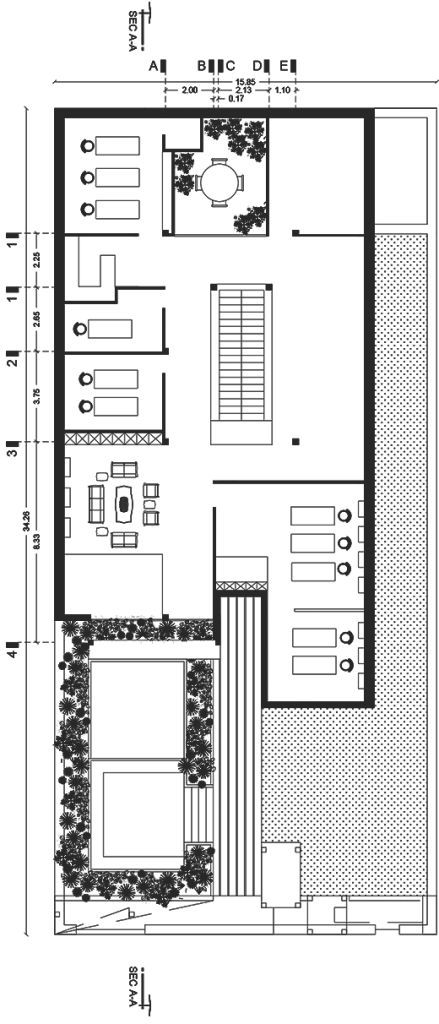 related projects