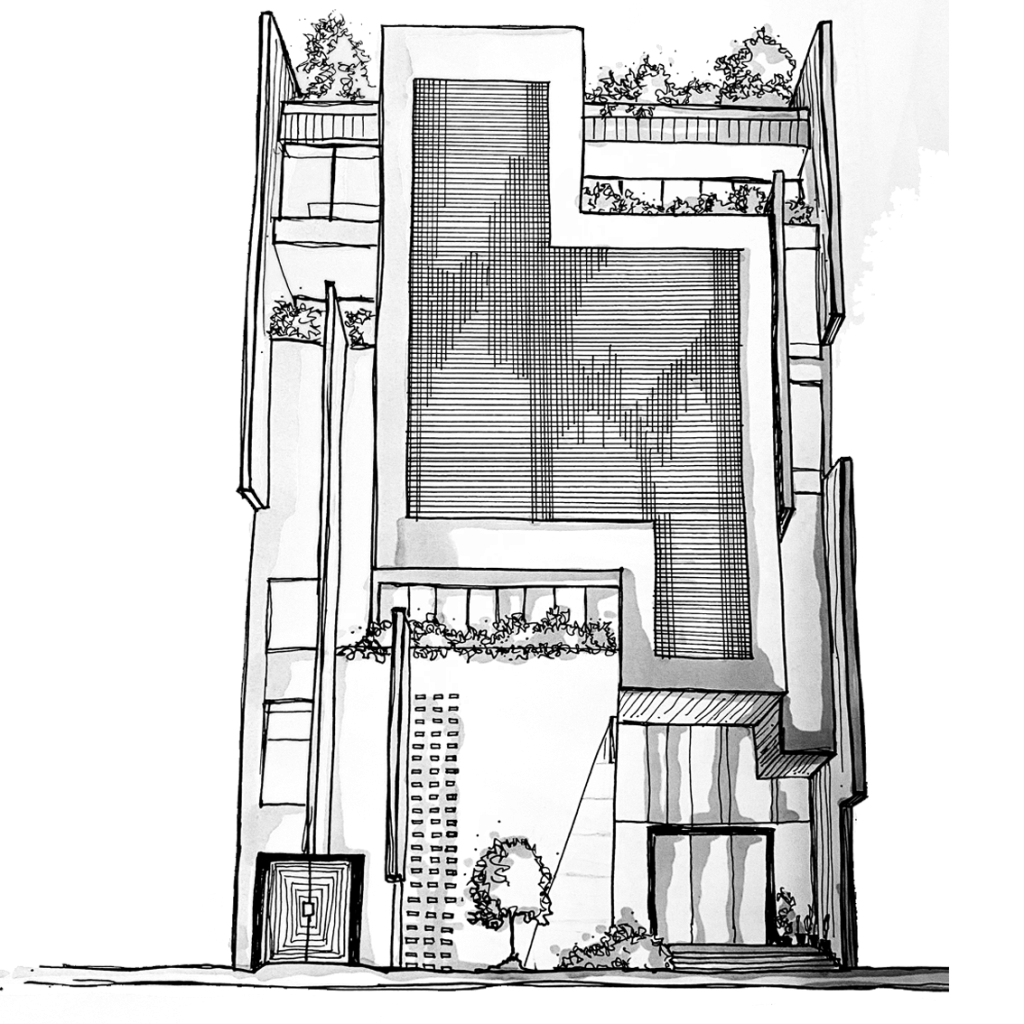 In this project, extensive studies were carried out to design the façade for the municipality building and the final conclusion was that the material of the facade should be brick and one of the design objectives was to emphasize the use of local materials in the region.
The study of prominent brick buildings and various designs of Chinese bricks in traditional architecture of Khuzestan province, the idea of inspiring brick decorations called "Khwon Chini " which is one of the decorative bricks of Dezful, is one of the points that has been attempted to impress the observer by zooming in on the entrance. The brick lattice plate on the façade, which covers a large part of the façade, caused us to have a double-shell view and in addition to using wide glass for openings, it also eliminates the necessity of using curtains for openings in the office parts of the back.
In the side of the lattice plate are vertical stone elements that show the movement towards excellence and the desire of the complex to progress and end up with a green roof.
Architect:
Mehrdad Esmaeilin
Client:
Ahvaz Municipality
related projects