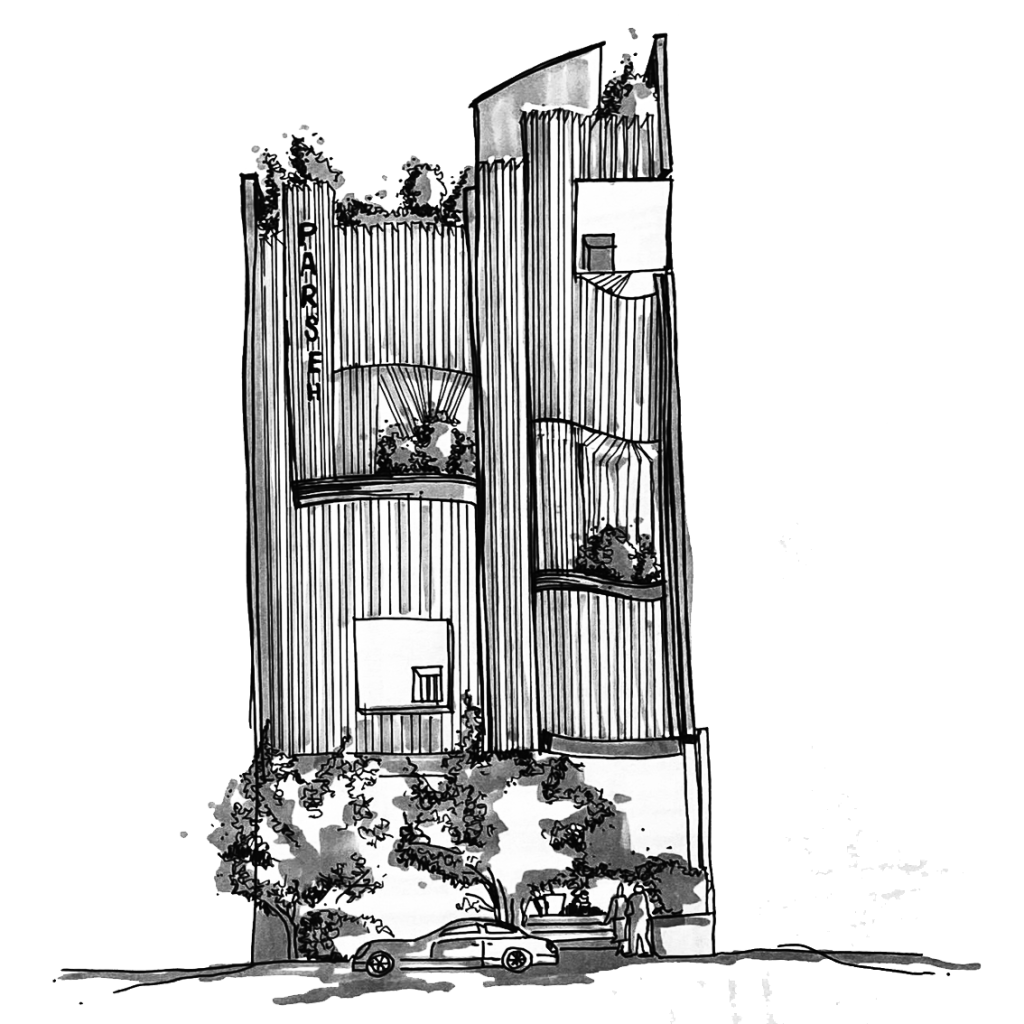 Just like Golf Mall.1 Project, this project is also located in the old parts and around the Imam Khomeini Square of MAHSHAHR City.
The major problem in the phase of studies was the impossibility of making car park space duo to low width of the land.
At the end, it was decided that a land must be purchased in the vicinity of the project to build a vertical parking.
According to the location of the project that is in the most crowded part of the city, vertical elements on a glass layer has been designed. Therefore, the interior design looks larger and has a better view of building's lines moves. These vertical elements that are 25cm width and made of composite, shadow on the inside and at the facade of the building to make a unique exterior view.
Creating large balconies that are decorated with green spaces reduces the monotone lightening of building.
Administrative and sports zones are located in the upper floors that are benefited from the skylight. The circular void, in the middle of the building, is an option for the administrative and sports zones that can be opened.
The project's site is located in the old part of Mahshahr and close to the city's big square. This point demanded wide range of studies for make an appropriate decision. Questionnaires were filled by people from different business owners related to the project to help achieve at the best possible decisions for the project.
Architect:
Mehrdad Esmailian
visualization:
Elaheh Allahkarami
related projects