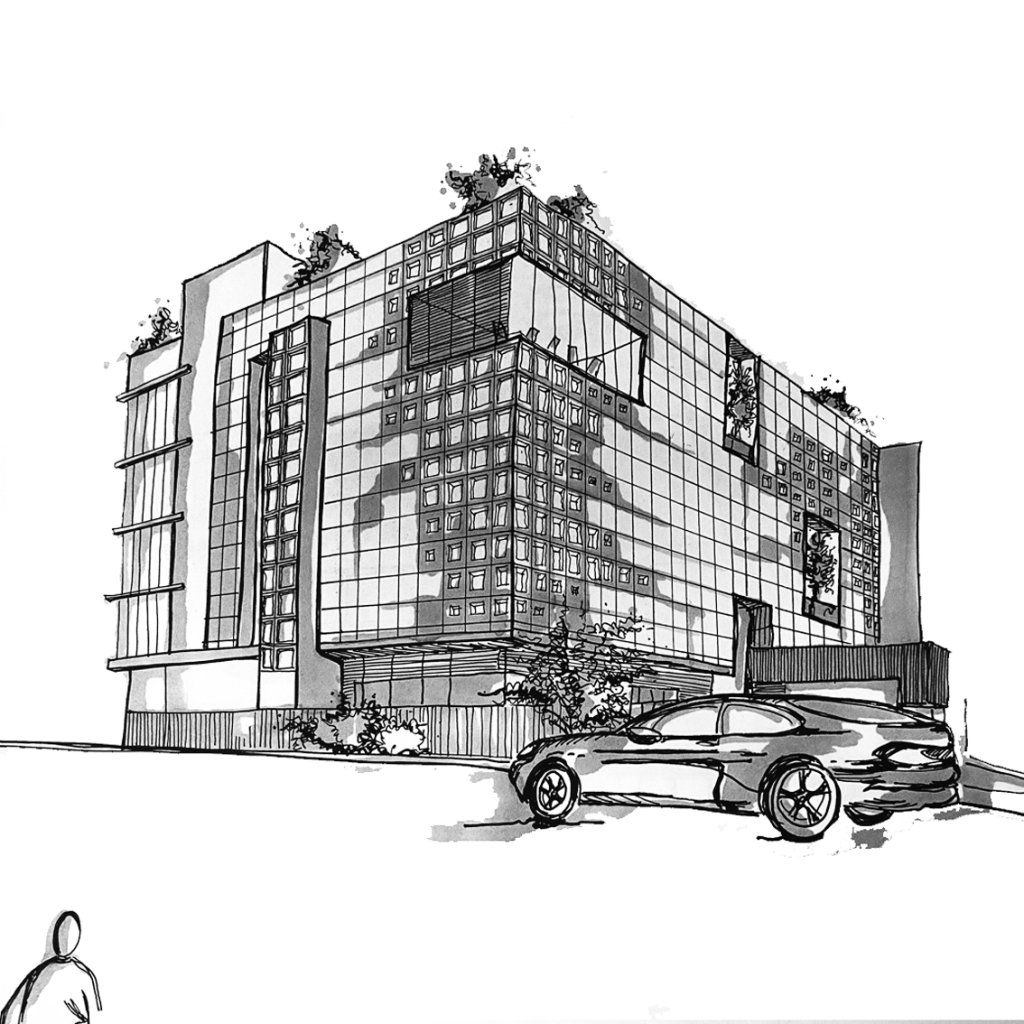 This project with an infrastructure of 10000 square meters is located on the western coastal road near the Black Bridge in Ahvaz city. The distinctive location of the project site in relation to Karun River and the location of this building at the end of the administrative site of Khuzestan Abfa Company is the special aspect of this building.
This building is located precisely in this point due to the twisting of the western coastal road, so this building has a good view of all its facades.
This building is designed in 6 floors which includes one floor underground as a private parking lot as well as four administrative floors. The upper floor is projected as 2 small suites for guest accommodation and reception of the family of managers. The management department and meeting halls are located on the fourth floor. The manager room is located in a place that has provided 180 degree views of Karun River from inside to outside.
According to the mentioned conditions, the idea of façade design has been to create a maximum relationship between the building and the river and the outer space and at the same time respect for climatic conditions.
The view of this building is designed as two shells. The inner shell is glass and the orientation of external and internal communication and has been seen as spider. In the outer shell, using the GFRC panels, trying to harness the light visually and instill a picture of unity and movement to the viewer.
Architect:
Mehrdad Esmaeilian
related projects