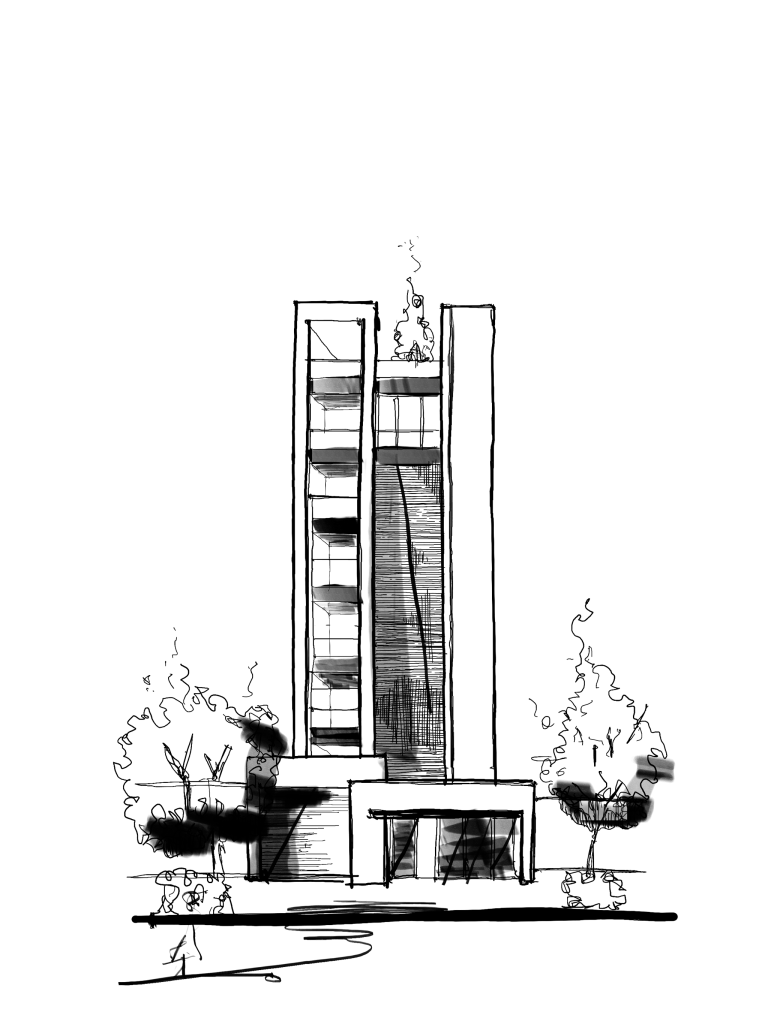 This residential complex is located in Zeytoon area of Ahvaz and 1860 meters, this building includes a parking floor and joints – 5 floors as a single unit and one floor as penthouse. Due to the high-rise buildings and their overlooking around and facing the project to the main hall, the mainwindow is covered by lattice in addition to creating the most privacy in the hall.
The use of vertical elements on both sides of the façade designed to visually separate the project from adjacent buildings, which mainly have manydecorative facades and classic, has been seen in the terrace and due to the retreat of the bedroom window of the building wall is embedded in away to provide the basics for covering the coolers in the façade.
The cover around the terraces is also combined with alcoves designed in the Penthouse courtyard to make the building more intuitive. The complexalso has a commercial unit of 30 square meters, which is separated from the entrance of residential units with a Bumps as well as differentmaterials.
Architect:
Mehrdad Esmaeilian
related projects