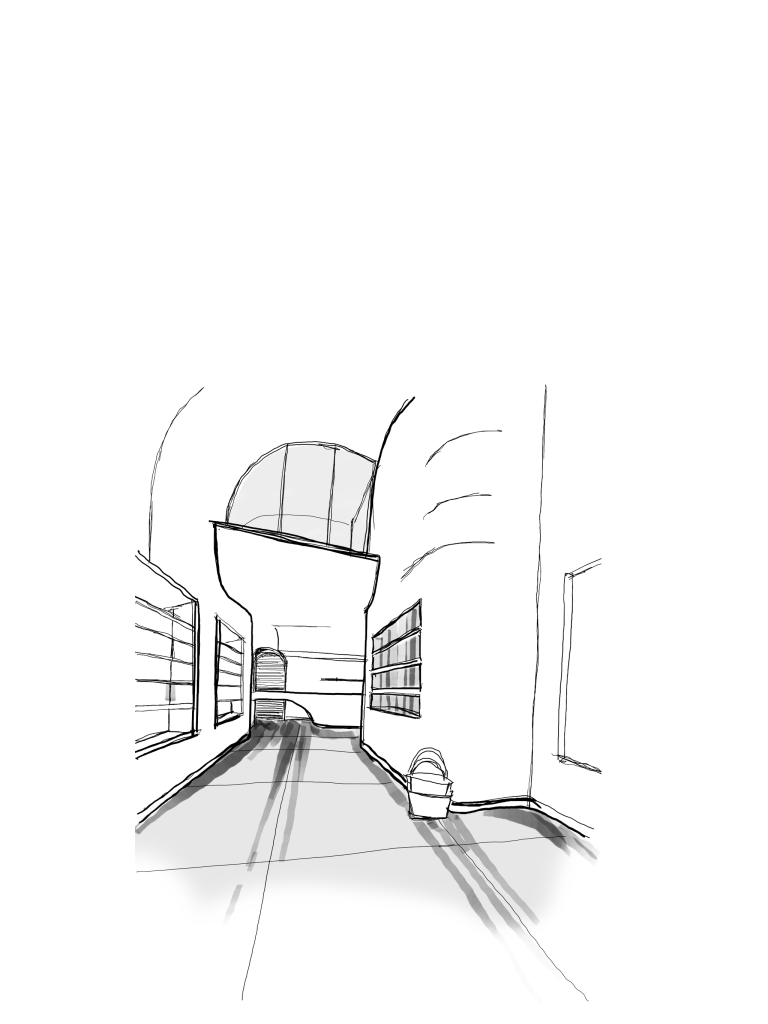 This project has been our second collaboration with New, considering that New Food is actually an outdoor food complex. As well as a space of 300square meters, it was considered as a part of food preparation and support, our most important challenge was to establish a relationship betweenthe preparation space and the sales space.
In order to establish this connection, two doors are embedded in the end of the store. A door for personnel traffic and a semi-open door is only forthe exchange of food from the kitchen to the store.
Considering that we were willing to sell counters facing the entrance door, the counter is located at the end of the store and in front of the doorsconnecting to the kitchen.
Refrigerators are located on both side of the store according to the shape of the store. In a 90 degree angle wall, a shelf is also embedded forbakery and sales of handmade food products. On the top half floor is a confectionery workshop that can be viewed through half-quarter-circle glass.For customers waiting to receive their food or coffee, a bench with a mirror is placed in the corner of the store.
Architect:
Mehrdad Esmaeilian
assistance:
S.Izadi- M.homaei-f.etemadi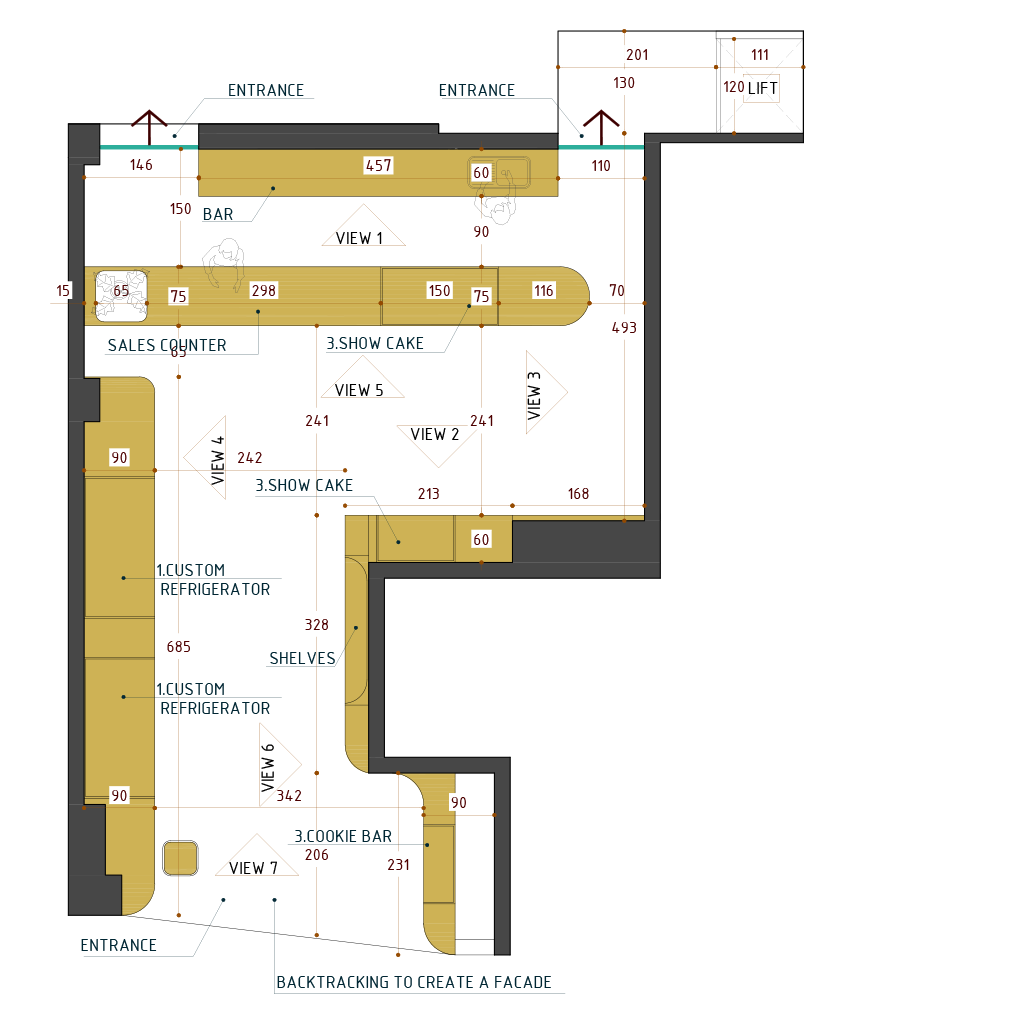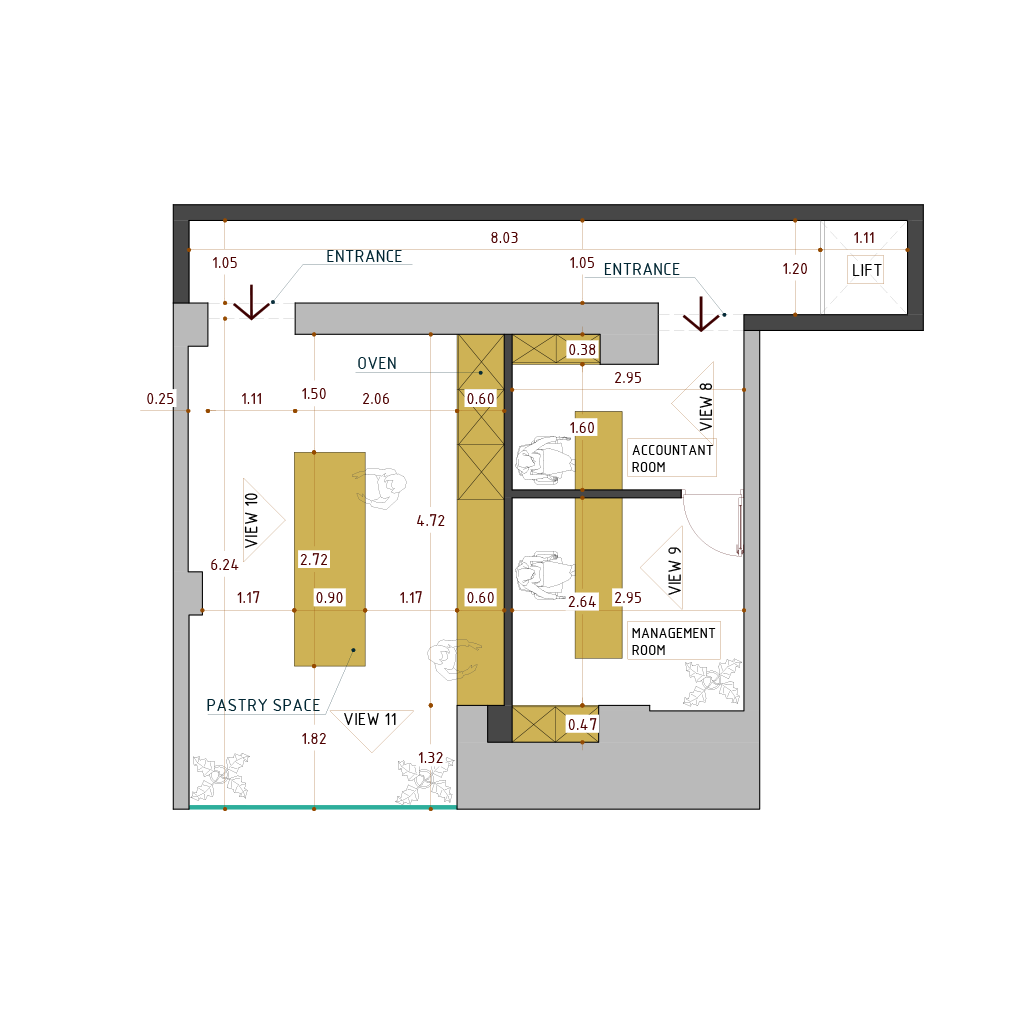 related projects